Another terrorist act occurred in Turkey. This time a car filled with explosives was blown up. The attack occurred in the south-eastern province of Turkey - Diyarbakir, populated mainly by ethnic Kurds. In the same province is an American air base. The explosion took place in the vicinity of the police station.
RIA News
reports that the blast killed at least five people, injured around 36. Serious damage was caused to the building of the Diyarbakır provincial police station. Several urban buildings, located in the same quarter, almost completely destroyed.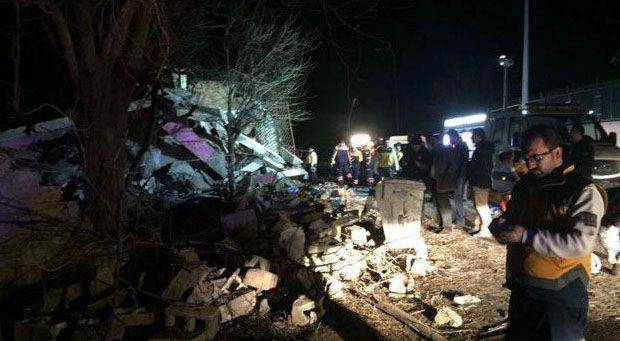 At the moment, none of the groups has claimed responsibility for the attack. However, official Ankara, even before the beginning of the investigative process, stated that the attack was staged by representatives of the Kurdistan Workers' Party, banned in Turkish territory.
It should be recalled that in a number of provinces in Turkey, populated mainly by Kurds, Turkish security forces for several months in a row conduct a military operation using armored vehicles. During this time, more than a hundred members of the civilian population, including women and children, died.