The day before, in the Belarusian capital, the first meeting of the contact group on the settlement of the conflict in the Donbas was held this year. One of the topics for discussion is the regime of silence, which was to be observed during the New Year and Christmas holidays. The Ukrainian side said that no silence regime was respected, accustomed to accusing LDNR forces of violations of agreements and shelling. At the same time, it is reported that the special representative of the Russian Federation in the contact group (Boris Gryzlov) proposed to extend the effect of the agreements on a full cease-fire and to monitor their (agreements) implementation.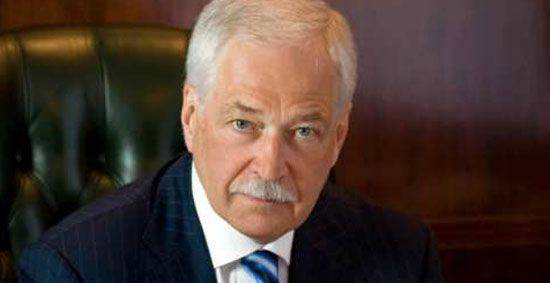 One of the moments of the negotiation process commented on her page on the social network
Facebook
Press Secretary Leonid Kuchma Darka (Daria) Olifer:
Ukraine insists: without a cease-fire, neither mine clearance, nor a normal solution of political, humanitarian and economic issues is possible. That is why Ukraine supports another initiative of the representative of Russia Boris Gryzlov to declare a regime of silence, which should begin immediately.
During the negotiations, the question of the exchange of prisoners was also discussed. Ukraine, as is known, refuses to carry out the exchange program according to the formula "all for all", speaking about the exchange of only fifty people.
Olifer:
Special attention was paid to the issue of the return of Ukrainian citizens from captivity. At the initiative of Ukraine, all parties came to a mutual agreement in the near future to release more 50 people from both sides, first of all, the wounded, seriously ill and women.
It was discussed, according to Kuchma's press secretary, and the question of management in the Donbas.
Olifer:
Among the concrete results of today's meeting is the work of the economic subgroup. In the Donbass, the reconstruction of the railway infrastructure and power supply systems continues. In addition, it was possible to find a mechanism for paying off debt for water to Ukrainian enterprises in certain districts of the Luhansk region. It is important to note that this mechanism was found in accordance with the Ukrainian legislation, taking into account the guarantees of the Russian side on debt repayment.
Recall that Kiev, declaring the process of restoring railways and power supply systems, continues to implement the economic blockade of Donbass.