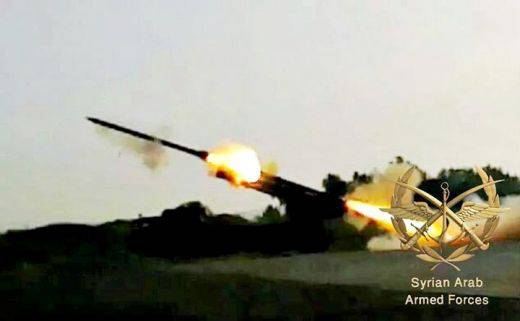 Syrian army in 2014-2015 used the 300-mm multiple launch rocket launchers 9K58 Smerch more effectively than the Ukrainian armed forces in the Donbas in the summer and autumn of 2014. Let's try to figure out why this happened.
For the first time, information about the presence of the Syrians' most powerful and long-range rocket launchers of Soviet development appeared in February 2014. Then, observers in one of the videos that appeared on youtube.com hosting, saw the remains of 9М55К rockets with fragmentation submunitions 9Н235. The first photos of Syrian Smerches launchers appeared on the Web at the end of December 2014.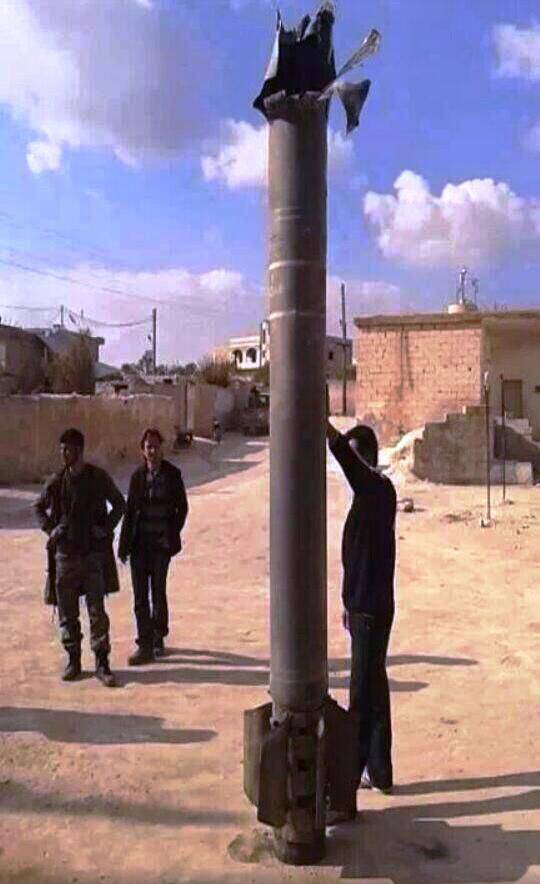 In September, 2015 of the year at the abandoned stadium of the city of Kardaha in the province of Lattakia captured not only the vehicle-loading vehicle of this complex, but also the stored ammunition crates. There are still no official data: how many installations the Syrian army received the government.
If we talk about the events in the Donbass, by the beginning of the acute phase of the crisis, the Ukrainian army was armed with almost 80 data from rocket launchers. Their transfer to the area of ​​hostilities began at the end of June 2014. Then it was
movement of the Smerches and their transport-charging machines was recorded. The columns were guarded by armored vehicles and covered with anti-aircraft missile systems of the Osa AKM air defense system.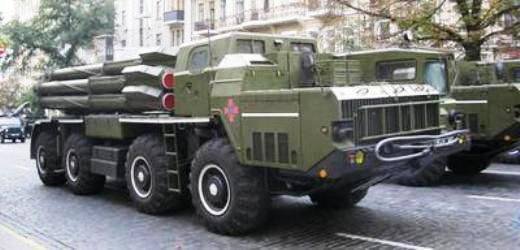 According to military experts, the use of 9K58 "Smerch" in Syria was much more successful than in the Donbas. The fact is that in the summer of 2014, the Ukrainian troops had big problems in the means of reconnaissance and target designation. Therefore, they were forced to use reconnaissance aircraft AN-30B with outdated equipment and also obsolete jet drones Tu-143 Reis. Therefore, the "Tornadoes" were used almost blindly, often by civilian objects and served more
weapons
scare.
The web appeared information about the destruction of almost Ukrainian 13 launchers. In fact, in most cases, less powerful MLRS "Hurricane" were taken for destroyed "Tornadoes", there are images of only a few damaged cars.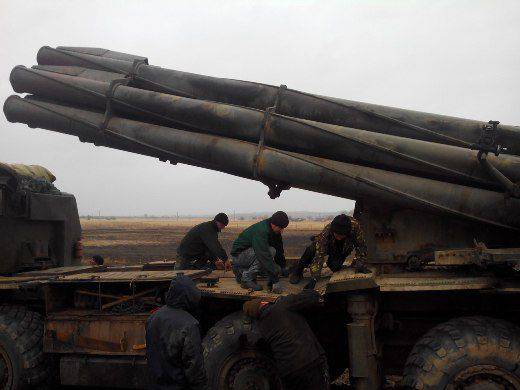 As for the Syrian army, at the time of delivery of the 9K58, the UAVs were already at their disposal, which were capable of transmitting intelligence information in real time. In addition, the Syrians were well trained in the operation and combat use of the material entrusted to them.