The new Il-96TZ tankers (based on the Il-96-400) will go into service with the Far
aviation
newspaper reports
MIC
.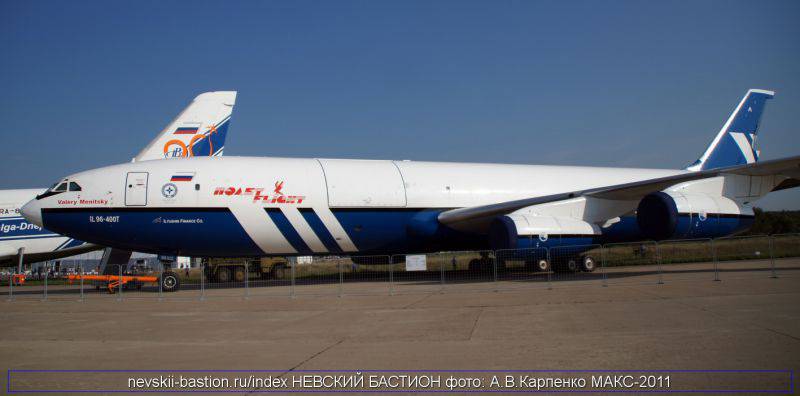 IL-96-400Т transport aircraft
"There were proposals to transfer the Il-96TZ to the Military Transport Aviation, but now it has been decided to transfer them to Long-Range Aviation," said WTA Commander Viktor Benediktov.
In turn, the general director of JSC Aviation Complex. S.V. Ilyushin "Sergey Velmozhkin explained that" the contract with the Ministry of Defense has already been signed, but he has not yet passed the final stage ".
"The contract is still at the stage of substantiating the use of the IL-96-400 as a basic tanker vehicle. We plan to conduct additional flights in order to prove the compatibility of our aircraft with Long-Range Aviation aircraft, "he said.
The CEO noted that "IL-96TZ will be a" clean "tanker."
"We, of course, have an option with a lower placement of the tank, but the main option is a" clean "tanker with an upper placement of the tank. The new car wins quite a lot in terms of fuel efficiency on long-range lines. The machine is bigger and, accordingly, more opportunities, "said Velmozhkin.