Today, the Ministry of Finance of Ukraine declared its readiness to discuss with Russia questions of "restructuring" the 3 billion-dollar debt, which Kiev had previously refused to repay to Russia. Before that, Russian Finance Minister Anton Siluanov told reporters that Russia would file a lawsuit against Ukraine for debt repayment before the end of January. What prevents Russia from filing a claim now, Siluanov did not explain.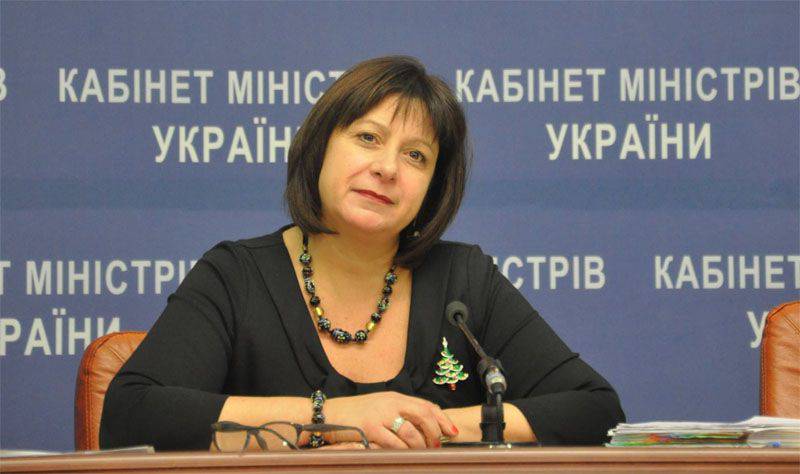 It should be recalled that earlier Moscow had offered large international financial structures (or states) to vouch for Ukraine regarding the payment of debt. In exchange, the Russian authorities offered Ukraine to split the payments into three parts, and pay them out in stages - a billion dollars in the period from 2016 to 2018. The government of Yatsenyuk announced that the main "condition" that Kiev puts to the creditor (Moscow) is to write off the 20% of the debt. Nobody began to be charged for Ukraine, and on December 31, Ukraine entered a default, about which Yatsenyuk tries not to speak out loud.
On the
Online
ukrominfina meanwhile appeared a statement of the following nature:
The Ministry of Finance confirms its readiness to continue negotiations in good faith regarding the restructuring of Ukraine's Eurobonds with a redemption of 2015 in December for a total of 3 billion dollars.
What else can you negotiate with persons who protect the interests of "third countries" and not at all the interests of Ukraine? - a special question, the answer to which, apparently, someone in the camp of the Russian authorities knows if the old record of the "negotiation process" with Kiev is launched again.