"Ilyushin" began to create a modernized version of the transport aircraft Il-76TD-90A for civil and commercial
aviation
, Said
MIC
with reference to Interfax-AVN.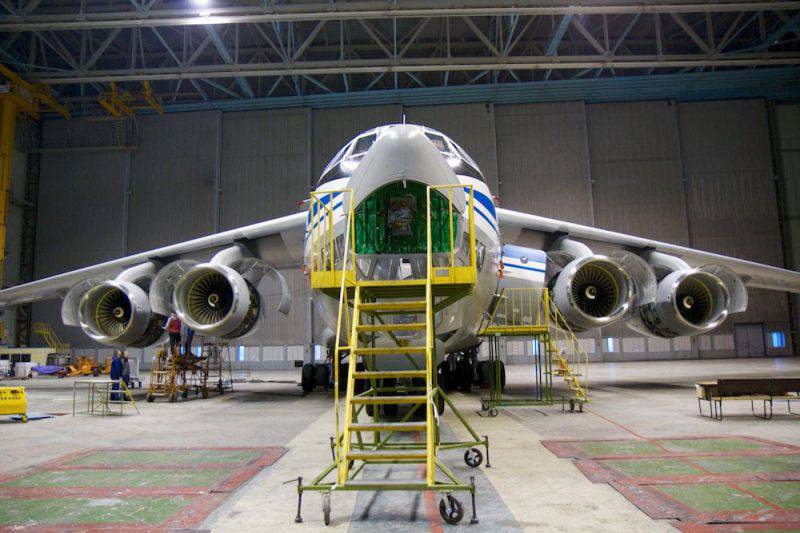 "Work is beginning on the creation of a deeply modernized IL-76TD-90А transport aircraft," a source said. "The lead developer of the aircraft is the Ilyushin Aviation Complex and there are already preliminary applications for the purchase of such aircraft."
"The onboard radio-electronic equipment will be installed upgraded, similar to the avionics on the IL-76MD-90А. The engines are the same - PS-90-76 on take-off to 14,5 t. The capacity of IL-76TD-90А will be increased from 47 t to 52 t, as on the military version of IL-76МД-90А, "said the source.
He recalled that "in November 2015 of the year, Emergencies Minister Vladimir Puchkov signed an agreement with Il to supply six new aircraft from 2016 to 2022." The Transaviaexport company (Belarus) was interested in the civilian version of the aircraft, as well as a number of companies from Middle Eastern countries.
Meanwhile, the Ministry of Defense of the Russian Federation has already received the second military transport Il-76MD-90А.
"We have received the first two cars and are starting tomorrow with a planned development in our Training Center for flight crews," said Vladimir Benediktov, commander of the BTA VKS.
Earlier it was reported that the military ordered 39 such aircraft.