Last Sunday, two unidentified aircraft attacked the Daesh (IG) facilities in Sirte and Bin Javad (Libya). The Libyan army said that fighters took off from French territory, but the French Defense Ministry denied this information, the blog reports
bmpd
with reference to the resource AeroHisto.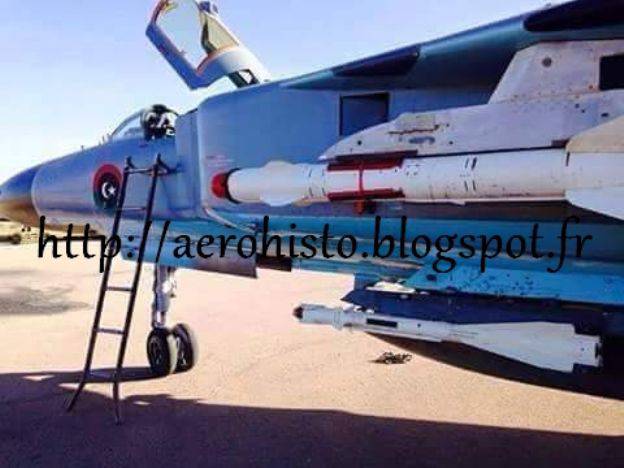 Fighter MiG-23ML (type 23-22Б, also called MiG-23MLAE-2) of the Libyan movement "Fajr Libya" with suspended P-24 and P-60 missiles
According to the resource, in fact, "the planes took off from the airfield of the Libyan Air Force Academy in Misrata, which is in the hands of the Islamic movement" Dawn of Libya "(Fajr Libya)".
It is reported that "two MiG-23ML fighters, which are used by forces allied to the government in Tripoli," took part in the raid.
The blogger points to a curious detail: in December 2014 g, both aircraft were repaired in Ukraine in the shops of the Odessa Aircraft Repair Plant. For the attack, the Libyan militia used P-24 and P-60 air-to-air missiles, which they managed to recover.
According to AeroHisto, the group's fleet includes "two Dassault Mirage F.1ED fighter jets, five Soko G-2 Galeb attack aircraft, one Soko J-21 Jastreb attack aircraft, two MiG-23ML fighters (23-22BH type), and two combat fighters (type 23-JNUMXBH). -2), six piston training aircraft SIAI SF-260 and one combat helicopter Mi-35 ".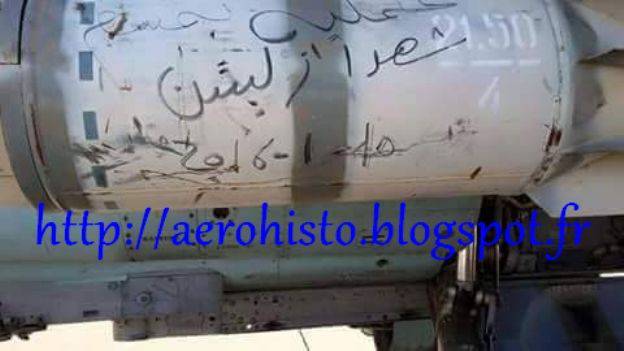 The OFAB-250-270 high-explosive bomb on the suspension of the Libyan MiG-23MLD, which says "Operation is being held in memory of the martyrs al Zliten"