The first deputy head of the Afghan Interior Ministry said that militants who attacked the consulate of Pakistan were eliminated in Jalalabad. The militants attempted to seize the consulate. It all started with the activation of an explosive device, which was attached to the belt of a suicide bomber. The terrorist got in line, which was composed of Afghans who want to get a Pakistani visa. For some reason, the terrorist failed to get inside one of the buildings of the diplomatic mission, and he brought an explosive device into action on the street.
Taking advantage of the panic, two other militants were able to penetrate into the building in order to fire from there at the people who were at that moment in the blocks adjacent to the Pakistani consulate. The official authorities of Afghanistan do not report what the death toll is as a result of this terrorist act. However, they report that the Afghan security forces conducted a successful operation and militants who barricaded themselves at the Pakistan consulate in Jalalabad, eliminated.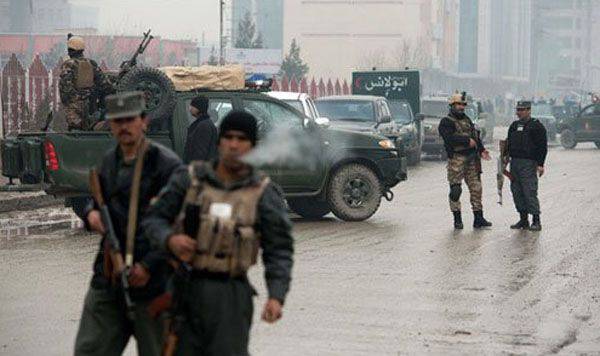 Some time after the completion of the special operation by the Afghan security forces, the information agency published the information on the number of the dead
Rider
. The Reuters report says that the victims of the militants were 6 people. More 11 were injured. Four dead - employees of the Afghan police.
It should be noted that the consulates of India and Iran, as well as a school and clinic are located near the Pakistani diplomatic mission.