Turkish news agencies have spread information that after yesterday's terrorist attack in Istanbul, the special services conducted a "special operation against the militants of the IG." The report says that the operation "has already borne fruit." "Fruits" called the detention of three Russians in the resort city of Antalya. All three were found suspected of aiding the terrorist group Islamic State.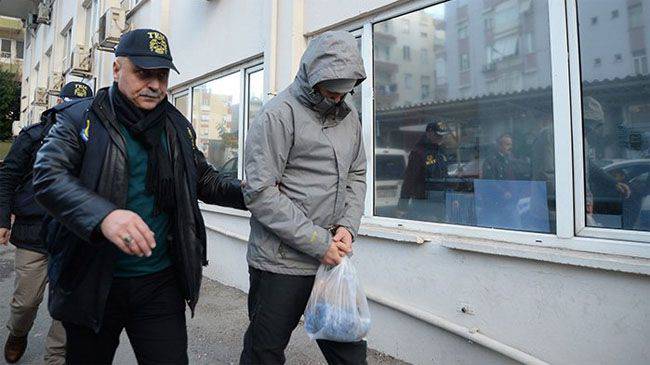 Newspaper
Hurriyet
writes that the Russians detained in Antalya, found some documents and CDs, which allegedly prove their involvement in the terrorist underground. Although in this case the term "terrorist underground" looks somewhat strange, especially if one considers that the Turkish authorities themselves are quite openly engaged in complicity with terrorism.
According to statements by representatives of the Turkish special services, the Russians are "involved in the preparation of the terrorist act in the center of Istanbul." Recall that the majority of those killed and injured in the explosion, carried out by a suicide bomber, are German citizens. The official authorities of Turkey just a couple of hours after the explosion in Istanbul announced that IG militants were involved in the terrorist attack. The militants themselves didn't take responsibility for the terrorist attack in the largest Turkish city.
In total, during the "special operation" Turkish security services arrested about fifty people. All of them were declared suspected of having links with IS.