Crimean Prosecutor Natalya Poklonskaya at an event dedicated to the Day of Prosecutors, first appeared in a white front dress with general epaulets, reports
TASS
.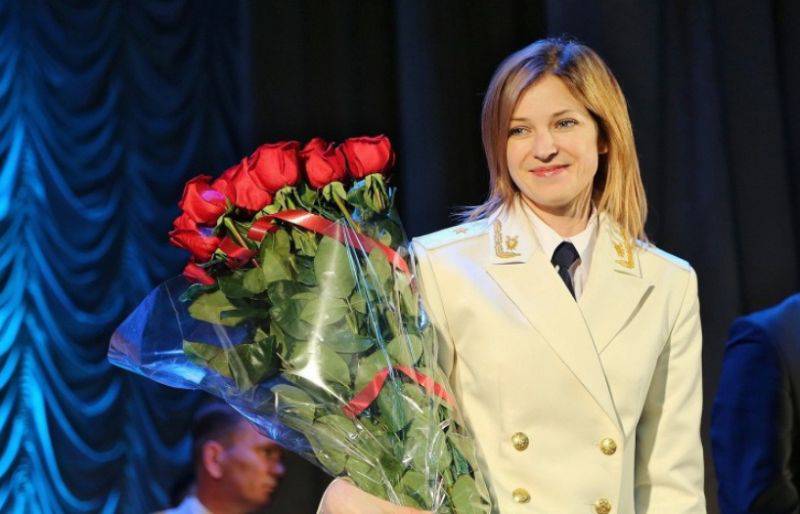 "I first wore a white tunic. Of course, blue is dearer. White is a big responsibility. But I am proud that I can wear it, "she told reporters.
"I am proud that I work in the Russian prosecutor's office. I am proud that I had the honor of working with such people. I am proud that in 2014, I was appointed prosecutor of the Republic of Crimea. And I will do everything to strengthen our honest name of the prosecutor, "said Poklonskaya.
Prosecutors congratulated colleagues from law enforcement agencies of the Crimea.
"The prosecutor's office does not have a special force unit. Therefore, we decided to donate the icon of the Virgin to the prosecutors to protect the prosecutor's office, "said the head of the FSB department, Viktor Palagin.
Head of the Republic of Crimea Sergey Aksyonov, assessing the speeches of prosecutors and their children, promised to build a House of Culture of the Prosecutor's Office.
"I realized that the Prosecutor's Office would still have to build a House of Culture in the Crimea," he said. - I want to personally thank Natalia Vladimirovna Poklonskaya for the fact that she knows how to organize work in a large team. I am personally confident that we will build a new Crimea within the Russian Federation. It will evoke a sense of pride among fellow countrymen and our Crimeans who come here. "