Thermonuclear test
weapons
"Confirmed the correctness of the technical parameters of the new test hydrogen bomb." This makes it possible to declare that "the nuclear physics of the DPRK has moved to a new stage,"
RIA News
message posted on the website of the North Korean Central Telegraph Agency.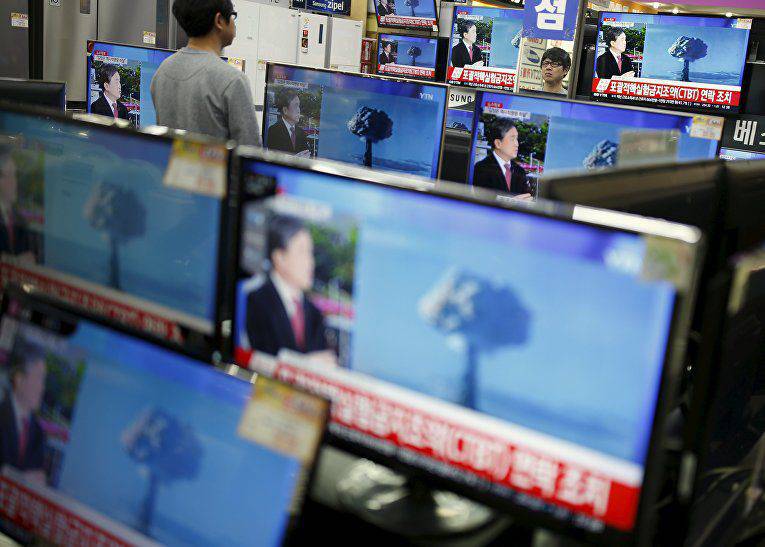 Currently, North Korea "is equipped with small-sized and standardized hydrogen bomb-equipped warheads for ballistic missiles," and also has "state-of-the-art attack tools capable of delivering nuclear weapons to different parts of the world without all sorts of restrictions: to land, sea and sky" - said in a statement.
It is also noted that recent tests "were not intended to threaten or provoke any countries, but became necessary due to the hostile US policy towards the DPRK."