The AFL of the Russian Federation began to use DRLO airplanes and A-50 control in Syria to support the anti-terrorist operation, Jane's Defense Weekly magazine writes.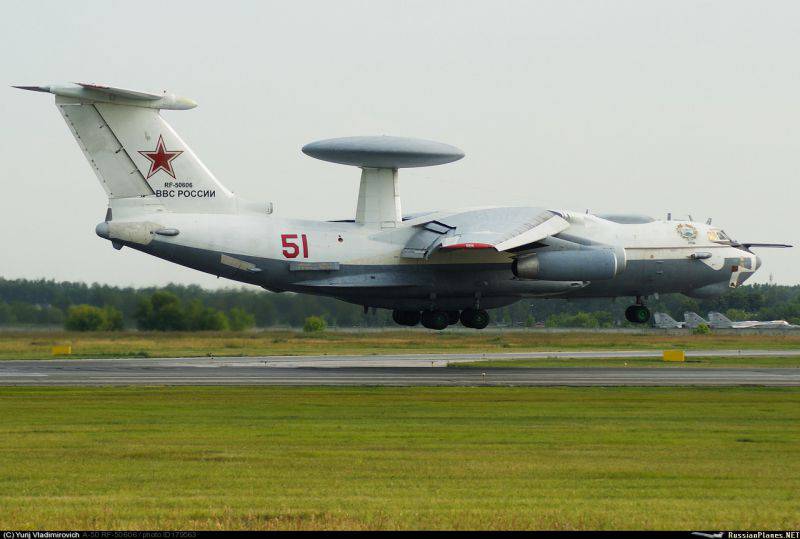 A-50, according to the magazine, was spotted over Syria in late November. "For example, on November 27, an airplane flying along a route typical of the AWACS aircraft was marked by Flightradar24.com, where aircraft responder signals are displayed in real time. The route of the aircraft, which had no open call sign, passed over the northwestern part of Syria at an altitude of about 6 km. The flight duration was about four hours ", - quotes from the blog article
bmpd
.
According to the author, "there is no evidence that A-50 is using the Khmeimim airbase", so he concludes that "airplanes are likely to take off from bases on Russian territory, perhaps from Mozdok airfield, where deployed long-range Tu-22М3 bombers used for strikes in Syria. "
A magazine source at the British Defense Ministry noted that "Russian A-50 did not attempt to irradiate the airplanes of the Royal Air Force or other countries of the Western coalition." According to him, "the elimination of conflict situations in the air between Russian and Western aircraft is carried out by Russian and US ground coordination centers."