TV channel
Press TV
spread the information that Iran has detained two ships (boats) of the US Navy near the Iranian island of Farsi (Persian Gulf). The report said that one of the American ships (boats) "lost speed" and went into the territorial waters of Iran, the second followed him. At that time, the French aircraft carrier Charles de Gaulle was near the US warships (boats), which, as they say in Paris, is participating in an antiterrorist operation against the DAISH (IS). The aircraft carrier did not enter the territorial waters of Iran.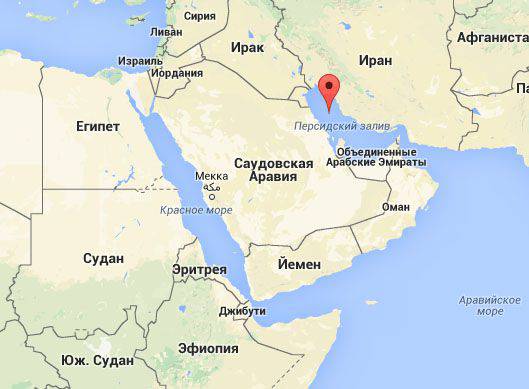 Information Agency
Associated Press
reports that both American ships stopped communicating at the moment when they were in the waters of the bay between Kuwait and Bahrain. White House spokesman Josh Ernest said that the Iranian side guaranteed security to the crew members of the US Navy, and also assured that both ships would soon be able to continue their journey after conducting an incident check.
This is one of the extremely rare cases in which communication, as they say in Washington, is lost with American warships, and which "unintentionally" enter foreign territorial waters, "off the course." The "drift" of the two ships of the US Navy, strangely caught in the territorial waters of Iran, is more than a strange phenomenon, given the constant focus of the United States on provocations of a different nature.