Information Agency
Reuters
reports that one of the leaders of the so-called Syrian "democratic" opposition, Riad Hijab, has expressed criticism of US President Barack Obama. According to Hijab, Obama "made an unallowable mistake by making concessions to Russia with regard to Bashar al-Assad."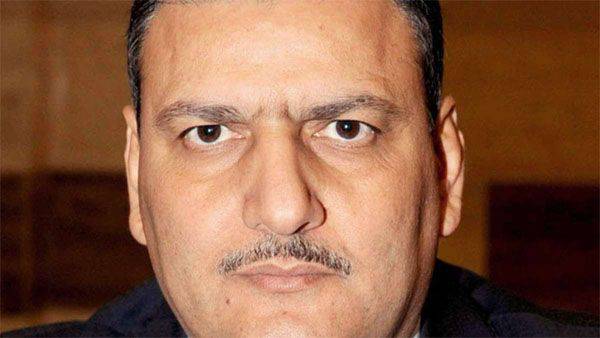 About a month ago, Riad Hijab was elected head of the coordinating council of the Syrian "democratic" opposition. It is he who must represent this very opposition in the course of multilateral negotiations to resolve the situation in Syria.
Hijab states that "it is clear to him that the United States is going to back down."
The head of the coordination council of the "democratic" opposition:
Roll back is obvious. This is especially true of the United States. I'm talking about the negotiation agenda. They now want to create a government, with the result that the Assad regime will remain in power, and we - the opposition - will get only a few ministerial portfolios. Russians and Americans are no longer talking about the resignation of Assad.
Further, the Hijab and does declare that Obama "will not forgive
история
».
Riad Hijab:
Obama is no longer talking about the introduction of a no-fly zone, about the red line, which was the use of chemical weapons. I'm not sure that the story after this will forgive Obama.
The correspondent asked if the "democratic" opposition is ready to arrive in Geneva for the 25 talks in January. To this, Hijab said that the "opposition", they say, has no choice, and that if the "opposition" refuses to negotiate, then "they will declare to the UN that we are not ready to comply with the resolutions".
After such attacks against Obama, the "democratic" opposition can finally "bother" the States, and the real hijab made of impermeable fabric will be thrown over the Riad Hijab to have less frank reporters ...