Today in Haifa, Israeli officials met the most expensive in
stories
Israeli Navy submarine "Rahav" belonging to the class "Dolphin". Israeli commanders and politicians took part in the official ceremony, including Prime Minister Benjamin Netanyahu, President Reuven Rivlin, Chief of the General Staff Gadi Ayzenkot and commander of the naval forces Rama Rotberg.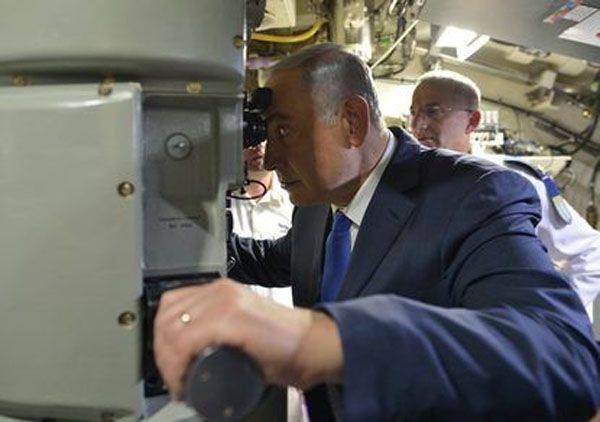 According to the Israeli media, the diesel-electric submarine "Rahav" for the Israeli Navy was built at the German shipyard in Kiel. For three weeks she underwent an extreme series of tests. The cost of the submarine is about 500 million dollars. This is the largest purchase at the price, if we talk about the submarines for the Israeli naval forces.
It is reported that "Rahab" is intended to perform long-range missions. What kind of "distant missions" are we talking about - the command of the Israeli navy, for obvious reasons, does not speak. The submarine is armed with missiles capable of carrying nuclear warheads. This remark itself, made on the air
"9 channel"
Israel, says that nuclear warheads at the disposal of Israel are still there, as previously mentioned by military experts.
The missiles mentioned are "Popeye" missiles, the maximum mass of which is about 200 kg.
The next submarine of the project "Dolphin" will go into service with the Israeli Navy in 2019 year. Its name is already known. This is a submarine "Dakar", which got its name in honor of another Israeli submarine, which sank in 1968 year when moving from British waters.