In the missile compound of the Southern District, they began training on crew coordination and calculations of the Iskander-M OTRK, reported
press office
YuVO.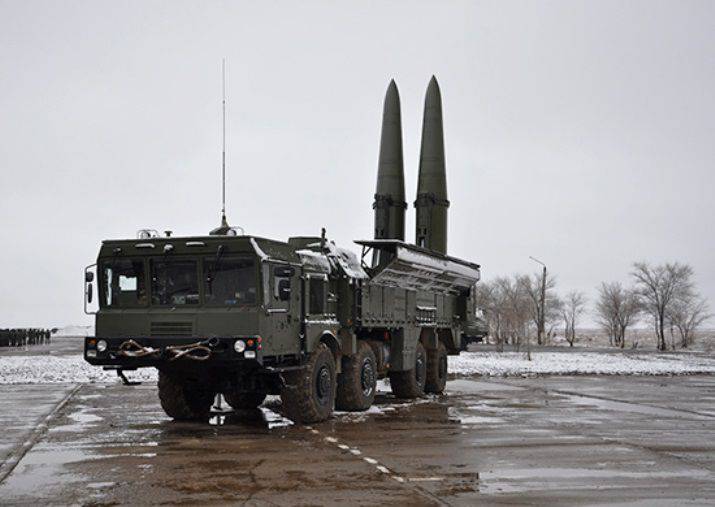 "In the course of practical training, servicemen work out an algorithm of actions for deploying missile systems, taking up firing positions and preparing for the execution of combat launches," the release says.
It is reported that "rocket men carry out trainings on control complexes and technical support systems, as well as improve skills in working on launchers and transport-charging machines."
The servicemen will also "perform several training electronic missile launches for various targets at a distance of up to 500 km."
Crews of the complexes will acquire the skills of "driving military equipment as part of a column over rough terrain and at a high-speed section during the night and day marches," the press service added.