According to Vladimir Putin, when threats arise, Russia will defend its security with all available means, reports
RIA News
Excerpt from an interview with the president of the German edition of Bild.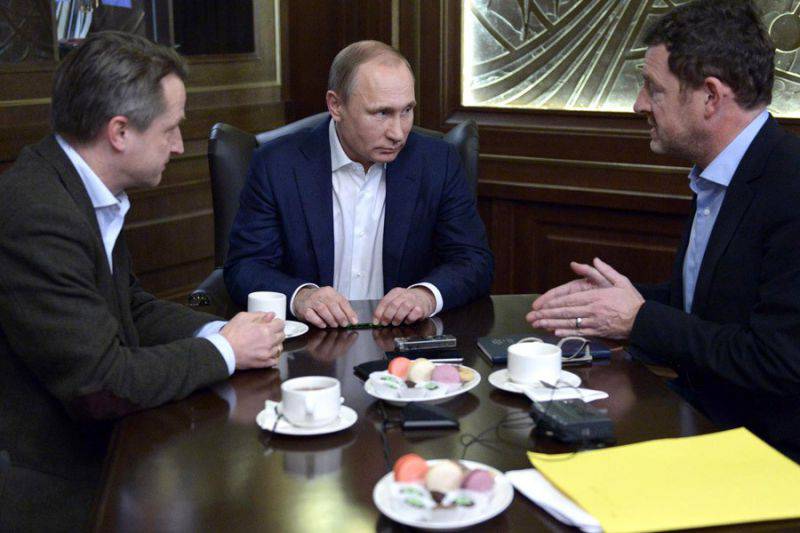 "I hope that such incidents will not lead to any large-scale clashes. Of course, we all understand that Russia, with some threats against itself, will defend the interests of its security with all available and available means if such threats against Russia arise ",
Putin told reporters, answering the question, "can the confrontation of the Russian Federation with Turkey, in particular such cases as the downed Su-24 and the dangerous rapprochement of the warships of the two countries, develop into real hostilities".
The behavior of the Turkish authorities after the incident with the Russian bomber, the president called strange and demeaning for the country itself.
"The Turkish leadership, instead of trying to communicate with Russia for a committed war crime, because they shot down our military bomber that had attacked terrorists, rushed to NATO headquarters to seek protection, it looks very weird and, in my opinion, for Turkey humiliating, "he said.
The agency reminds that after the Turkish plane shot down the Russian Su-24, the Russian Defense Ministry transferred C-400 C-XNUMX to Syria, and the cruiser "Moscow" approached the shores of the republic.