Units and formations of troops and forces in Kamchatka entered concentration areas as part of a combat readiness check conducted by the commander of the Pacific
fleet
, Said
press office
BBO.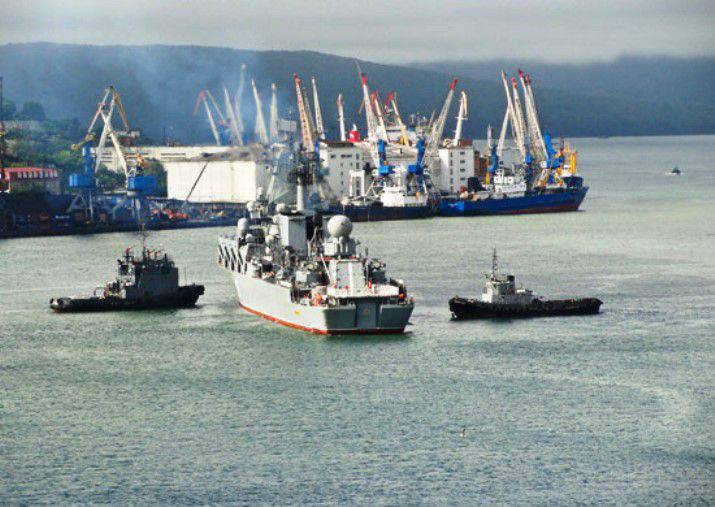 "In the places of permanent deployment of formations and military units, measures are being taken to strengthen the protection and defense of military camps, and troops are controlled from deployed reserve command posts," the release said.
It is noted that "during the inspection, military personnel will work out more than a hundred standards for tactical training, including actions for the designation of anti-aircraft missile forces, missile coast systems, and combat
aviation
, units of the marine corps. "
In total, more than 3 thousand people and more than 200 units of equipment are involved in the training.
Also, the press service announced the start of preparation for the delivery of course tasks in the surface fleet units in Kamchatka and Primorye.
"With the beginning of the new year, preparations for the delivery of K-1 course tasks, which are an integral part of the training program for each ship to perform tasks for the intended purpose, have begun in the unions and connections of surface ships in Kamchatka and Primorye," the message says.
During this period, the crews "improve the skills to perform combat missions in the database, pass regulations on the struggle for the survivability of the ship and prepare for sailing".
"The flagship specialists in the formations check and evaluate the combat and daily organization of combat units and services. Exercises are underway to prepare the ship for the march and interact with the posts of the raid services, "the release notes.
Upon completion of working out the tasks in the base, the crews will continue training during the exits to sea.