Aviation
the Western coalition caused damage to the Syrian economy, measured in billions of dollars - the infrastructure and oil and gas industry of the republic are being destroyed, reports
TASS
statement by the Syrian permanent representative to the UN Bashar Jaafari.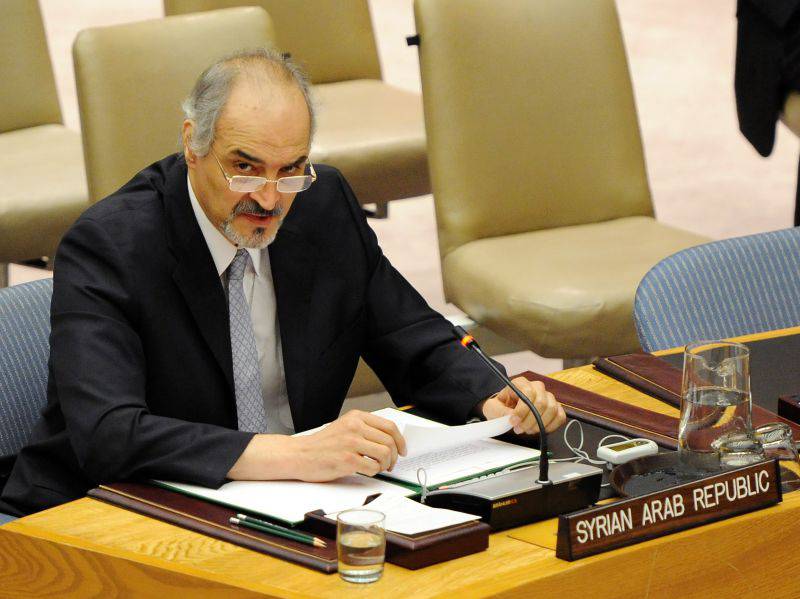 "These attacks are aimed at destroying the potential of the Syrian people, as well as hindering the development and reconstruction of the country," Jaafari told reporters.
According to him, "3 January coalition struck at the water station in the province of Rakka, leaving residents of neighboring cities and villages without drinking water."
"Earlier, on October 10, coalition aircraft bombed the Radvania area east of the city of Aleppo, as a result of which two thermal power plants were seriously damaged and incapacitated. Damage inflicted by him is estimated at 1,2 billion euros, "the diplomat said.
"Syria's oil and gas industry is regularly hit. In particular, he recalled, on January 2 of 2016, the coalition bombed an oil refinery in 80 km from Raqqa province. "
"In addition, oil is being plundered by DAISH (IG), it is forwarded to Turkey to processing plants owned by the son of Erdogan, from there to the port of Ceyhan in the Turkish-occupied Iskanderun area, and then to Israel. This is a very profitable business, "the ambassador said.
Jaafari recalled that the purchase of oil from terrorists and the provision of support to them are prohibited by UN Security Council resolutions.