In the area of ​​Sultanahmet Square in the central part of Istanbul (Turkey), an explosion thundered. The explosive device worked at a stop of public transport at a time when there was a tourist group. In the Istanbul administration, ten dead and 15 injured are reported. According to preliminary data, the terrorist attack was arranged by a suicide bomber.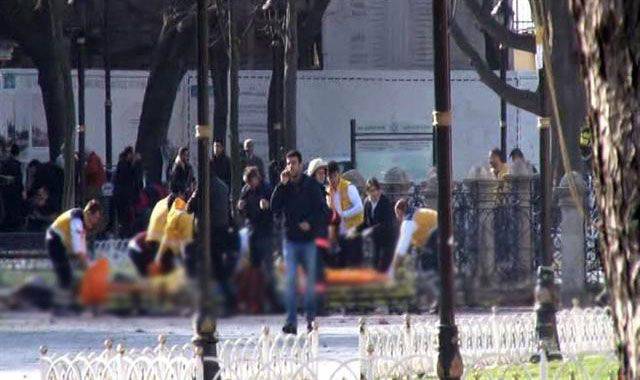 For reference: Sultanahmet Square is one of the tourist sites of the largest Turkish city. The square is located in the European part of Istanbul on the picturesque cape between the Bosphorus, the Sea of ​​Marmara and the Golden Horn Bay. The area of ​​the square and the mosque of the same name (also known as the Blue Mosque) is included in the UNESCO list of cultural heritage sites.
BBC
reports that the explosion happened around 10: 00 local time. At this time it was especially crowded. Now the area cordoned off by police. Conducted investigative work to establish the nature of the explosive device.
At this moment, Turkish media (in particular
Milliyet
) reported that a major hotel in Istanbul is burning. Rescue services carry out the evacuation of staff and hotel guests, most of whom are foreign citizens. It is not yet reported what caused the fire, and whether this cause could be a deliberate arson or terrorist attack.