The Lithuanian Land Forces near the border with the Kaliningrad region form the 2 th motorized infantry brigade Zemaitija (Жemaitija), which is to become the second permanent army unit after 1 of the mechanized brigade Geležinis Vilkas (Iron wolf), reports blog
bmpd
.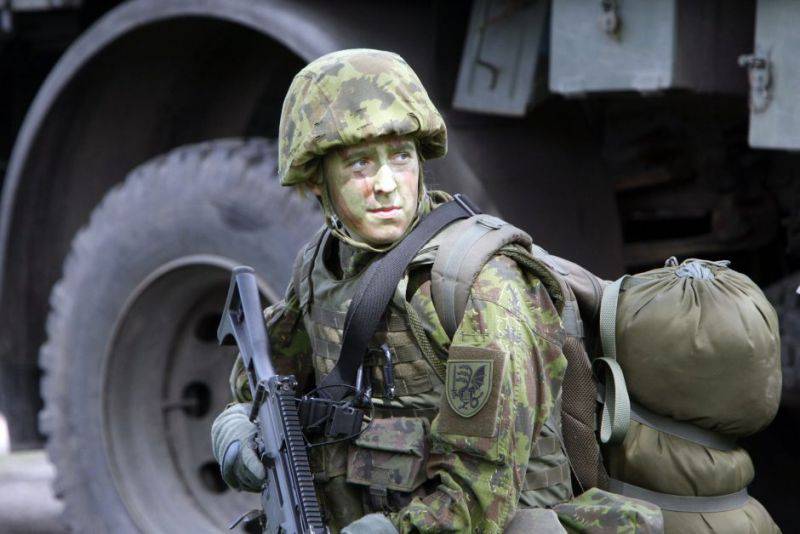 The Zemaitija Brigade already existed in the Lithuanian Army from 1999 to 2004, but was disbanded for financial reasons. The structure recreated now the team, in addition to management, included two battalions: stationed in Klaipeda Battalion named Lithuanian Grand Duke Butigeidis from the 1-Brigade and the mechanized battalion behalf of the Lithuanian Grand Duke Keistut stationed in Sakaline (Tauragė), and specializes in participation in operations abroad, "the blogger writes, citing Lithuanian media.
This year it is planned to form a reconnaissance company, a communications company and a logistics support battalion as part of the brigade. A year later, an artillery division and a new motorized infantry battalion should be formed. Fully brigade is supposed to be completed by 2021.
"Apparently, parts of the brigade are supposed to be equipped mainly with equipment and
weapons
(BN113, 105-mm howitzer and 120-mm mortars), withdrawn from the 1-th mechanized brigade during the planned re-equipment of the latter to the new models (BTR Boxer, 155-mm self-propelled PzH 2000 howitzers, etc.) " - the author notes.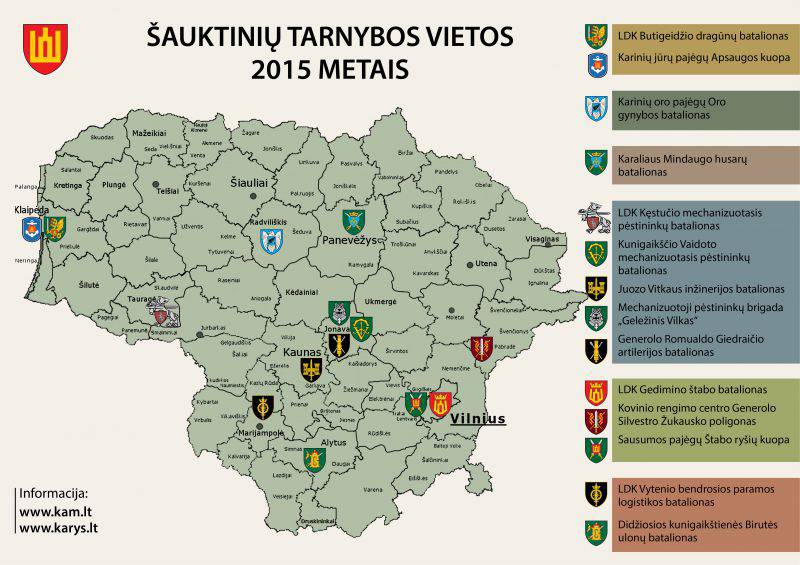 The deployment of units of the armed forces of Lithuania on 2015 year.