The State Department can not confirm the accusations against Russian pilots who allegedly struck a school in Aleppo, reports
RIA News
statement by the representative of the Office of John Kirby.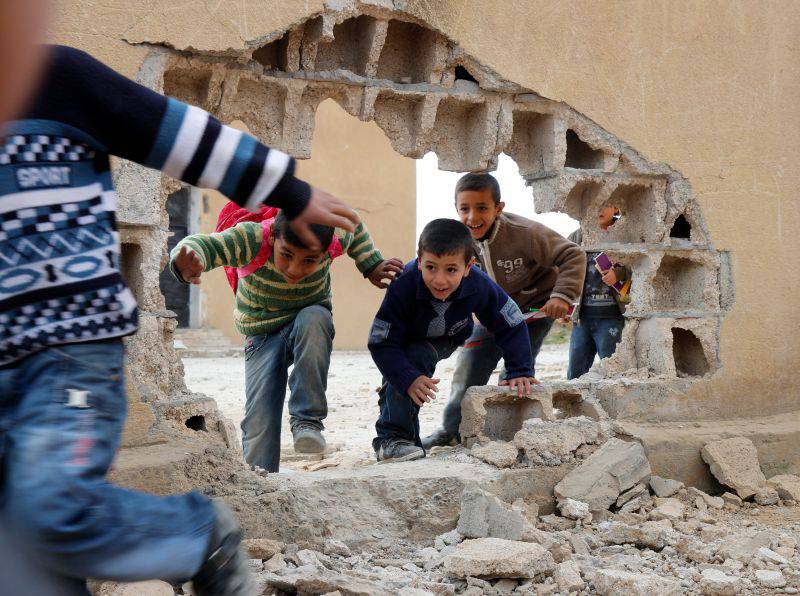 Archival photo.
On Monday, a number of Western publications, citing the "Syrian Center for Monitoring Human Rights" (based in Britain), reported on Russian air strikes on the Syrian school, during which 10 students died.
"We saw these messages. They worry us deeply
Said Kirby. -
But I can not confirm how accurate they are. If this is true, then it deeply, deeply worries us and does not contradict other reports that we have heard of. "
.
"We remain concerned about reports of civilian casualties and collateral damage to civilian buildings, including schools, hospitals, or homes."
He again repeated the position of the State Department that "up to 70% of Russian air strikes are inflicted on opposition groups or innocent civilian targets."
"We are constantly raising these questions with the Russians at the high and low levels here at the State Department," said Kirby, answering the question of whether this topic is being discussed with Russian representatives.
Earlier, the Russian Foreign Ministry criticized the activities of the Syrian Center for Monitoring Human Rights, as the whole 2 person works in this organization, "and this causes doubts in their level of competence and reliability of the information provided."