The American command reports that the planes of the so-called American anti-Igilov coalition destroyed one of the objects of the ISIS (IS) militants in the Iraqi city of Mosul. This time, the terrorist object was not the wedding procession or even a pair of excavators, but the treasury of the IG, as the coalition command asserts. Information Agency
France-Presse
, referring to the representative of the Pentagon, reports that 900-kg bombs, which destroyed the concrete structures, were used to strike at the money vault.
If you believe the representative of the Pentagon, then in these structures were stored "millions of dollars." The exact number of these "millions" of terrorist funds was kept in the igil treasury of Iraq is not reported.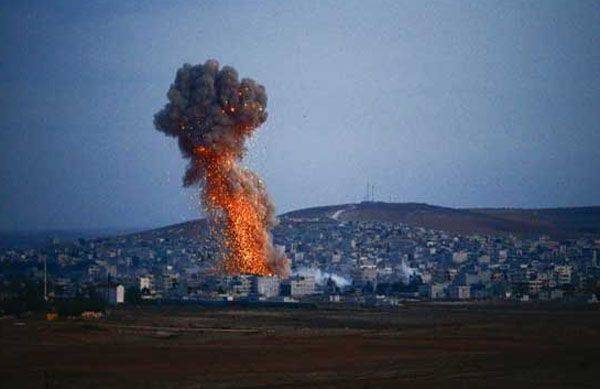 A spokesman for the US Department of Defense noted that, according to US intelligence, "the money was produced by the illegal sale of crude oil." At the same time, an American military official for some reason does not say anything about, and who exactly is the buyer of crude oil from the militants of the Islamic State terrorist group. Or is American intelligence unable to establish this? ..
Earlier, the US Treasury announced that the IG's annual income is about 0,5 billion dollars, of which only 43% is oil trade. Where did the IG get the remaining 57% of cash, they didn't specify in the American Ministry of Finance.