At the Sevastopol branch of the Zvezdochka Ship Repair Center, operating on the basis of Sevmorzavod, the repair of the Sevastopol tug and the Alexander Tkachenko ferry was completed, reports
RIA News
report of the plant spokesman Sergei Dolzhikov.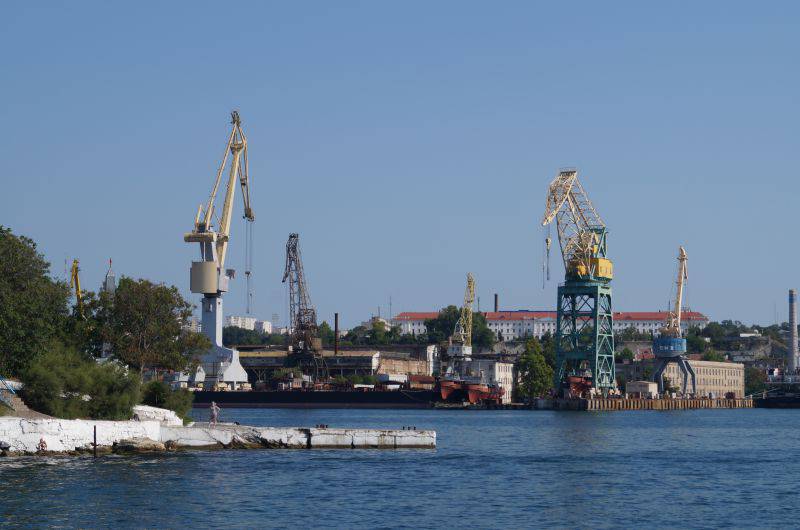 "A branch of CS Zvyozdochka in Sevastopol completed work on the Alexander Tkachenko ferry and the Sevastopol towing tug. The vessels were docked at the plant," the spokesman said.
Dolzhikov added that "despite the recent power block of the Crimea, since May of this year, the company repaired the Kostroma tanker, the Artekovets motor ship, the Kalamit tugboat tug, and also provided the necessary work on the newest Black Sea submarine
fleet
"Novorossiysk" project 636 "Varshavyanka".
Now the plant continues repair work on the training ship "Chersonese" and is preparing to receive the next ships.