Information Agency
Rider
reports that British military aircraft attacked DAISH (IG) militants in Iraq, using high-precision missiles for the first time
Brimstone
class "air-ground". The news agency refers to the head of the British Cabinet of Ministers David Cameron.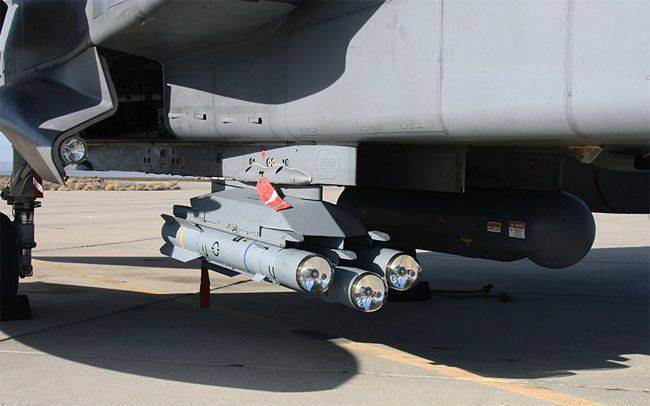 At the same time, according to the tradition established in the camp of the western coalition, neither the launches of the missiles themselves from the planes, nor the results of air strikes were demonstrated. Which objects were hit by missiles with homing heads, is also not reported.
For your information:
Brimstone
- air-to-ground self-guided missile that entered service with the British Royal Air Force in 2005. Upgraded Brimstone rockets have the possibility of laser targeting. Start of development is dated 1996 year. The declared range of the rocket is about 22 km. However, the British media write that the radius of destruction of targets for new modifications has been increased at least threefold.
The Brimstone missiles were once actively used against government forces in Libya during the NATO operation, which led to the complete collapse of the once highly successful North African country.