Riyadh is like an "angry man who has lost hope of finding a logical solution to his problems,"
TASS
the words of the adviser to the spiritual leader of Iran, one of the country's most influential politicians, Ali Akbar Velayati.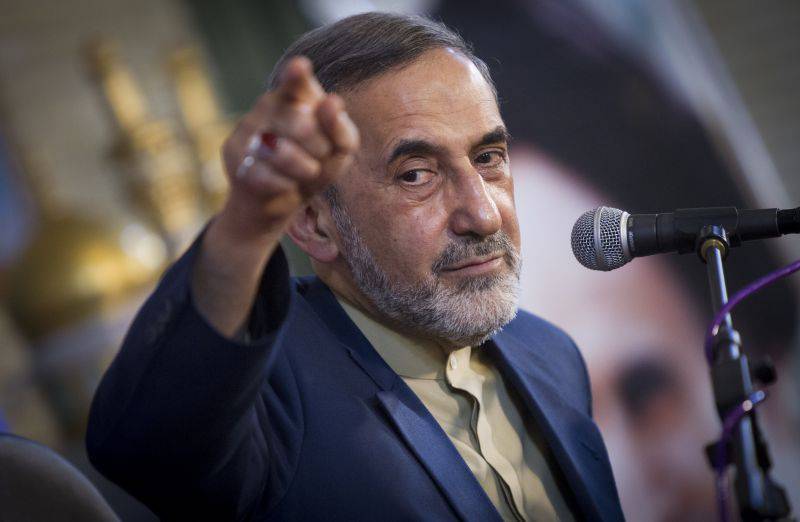 "In recent months, irritation of Riyadh in relation to Tehran has steadily increased, in particular, the successful completion of nuclear negotiations and the conclusion of an agreement between the IRI and the" six "international mediators in July 2015 in Vienna, caused extreme discontent among Saudi Arabia, who feared Iranian influence after the abolition of sanctions, "- said the adviser.
Referring to the methods by which Riyadh operates, Velayati stressed:
"Saudi Arabia has always played a fundamental role in creating chaos in the Middle East region. This country has infiltrated many religious centers in Muslim states in order to spread the Salafi ideology, which led to the creation of Wahhabi terrorist groups such as Front al-Nusra, Jaish al-Islam, Jaish al-Khor, Boko Haram ". In general, wherever terrorist groups represent the course of Islam based on extremist principles and easily kill people, such groups are ideologically linked to Saudi Arabia. "
According to him, "the Daisy group, supported by Saudi Arabia, is defeated in Syria, Iraq and Yemen, without justifying the hopes of Riyadh, while the role of Iran in the settlement in these countries is growing."
"Al Saud understood that the execution of the famous Shiite theologian Sheikh Nimr an-Nimr, who only verbally criticized their power, would have consequences. Taking advantage of the moment, they wanted to turn the tide and force public opinion to change priorities, "said the politician. And the break in diplomatic relations, in his words, "was not accidental."