In late December, in the Chinese province of Liaoning, a ceremony was held to introduce the Haibing 722 diesel-electric icebreaker into the PLA Navy.
bmpd
with a link to navyrecognition.com.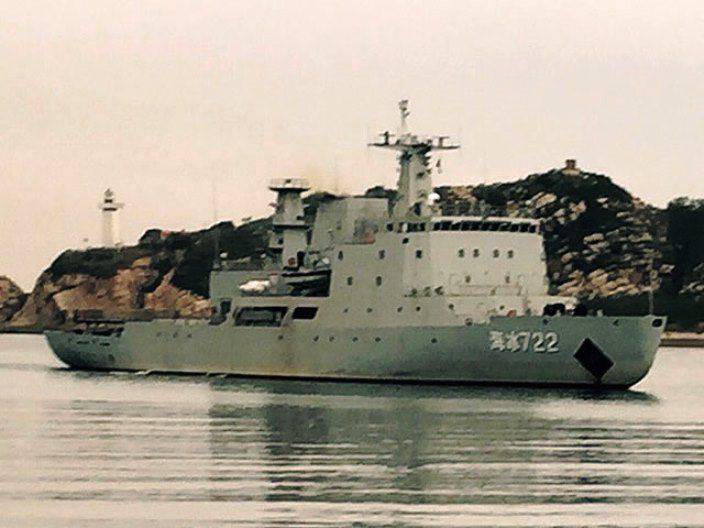 The icebreaker is the lead ship for the 272 project and was built at Bohai Shipbuilding Heavy Industry Company, Ltd. (BSHIC), a subsidiary of CSIC.
"The Haibing 722 icebreaker will be used mainly for escorting ships and ships in winter conditions in the periodically freezing Bohai Gulf of the Yellow Sea, including for ensuring the wiring of Chinese nuclear submarines under construction and repair in Huludao. As part of the PLA Navy, the new icebreaker replaced the former icebreaker with the same name Haibing 722, built in Shanghai in 1969 and decommissioned in July, 2013, "the message said.
The project is fully developed in China. The ship was laid in November 2013, launched in March 2015.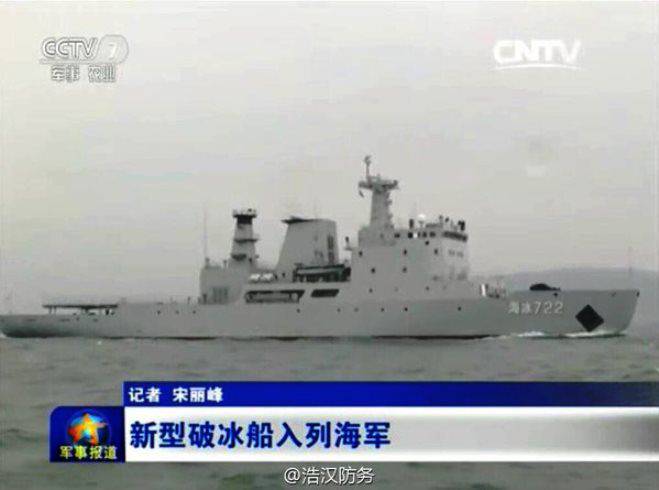 According to the publication, "the icebreaker has a full displacement of 4860 m, length of 103,1 m, width of 18,6 m, main power plant is diesel-electric, full speed - 18 knots, cruising range by economic stroke - up to 7000 miles".
The ship is equipped with a landing site capable of receiving heavy helicopters such as Z-8.
Currently, the second icebreaker of this project is being completed afloat.