Bulgarian edition
"Standard"
With reference to Prime Minister Boyko Borisov, writes that official Sofia is preparing to resume work with Russia on the construction of the South Stream gas pipeline. Recall that earlier the Bulgarian authorities, under pressure from Brussels, which in turn was being pressured by the United States, decided not to participate in the project.
According to the Bulgarian media, Boyko Borisov said it was necessary to resume contacts with Russia on the South Stream during a meeting of the Bulgarian Cabinet of Ministers. Official statements from the Bulgarian Cabinet of Ministers on this issue have not yet been published.
The newspaper "Standard" cites the statement of the chairman of the Bulgarian government:
Now everyone will see if Erdogan and Boyko (Borisov) are so good and bad.
The pipes destined for the construction of the South Stream are still located in several Bulgarian ports, including Varna and Burgas. Bulgarian media claim that Russia regularly pays for the rental of storage facilities and complexes for storing equipment components.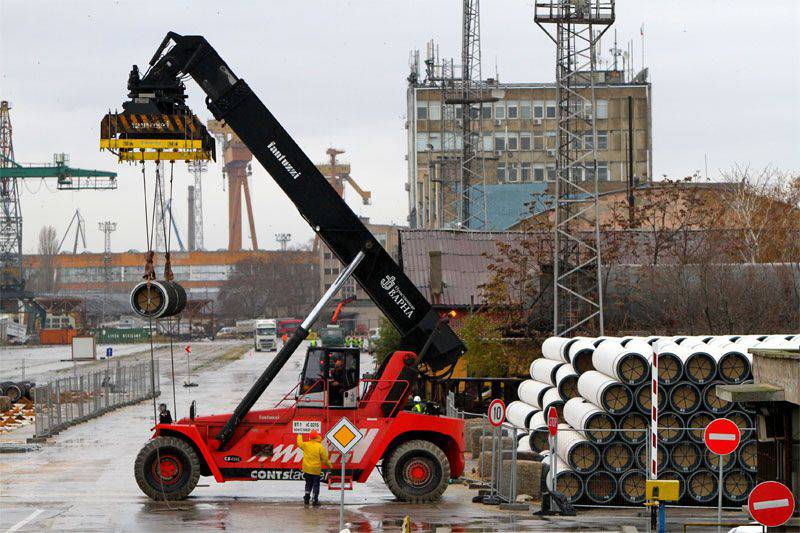 The Bulgarian Standard writes that South Stream reanimation fits into the so-called third package of liberalization and construction of the Balkan gas distribution terminal (not far from Varna). According to Bulgarian media reports, without Russian gas, this terminal, the construction of which is supported by Brussels, will be a meaningless and unpromising infrastructure facility.