Radio station
Deutsche Welle
publishes material, which states that a group of unknown persons has appeared in Cologne, which leads the "hunt" for migrants from Africa and the Middle East. On the eve of the attack, six visitors from Syria and Pakistan were attacked. According to the local police, to which DW refers, the attackers were about two dozen people. They saw wooden clubs and metal bars in their hands.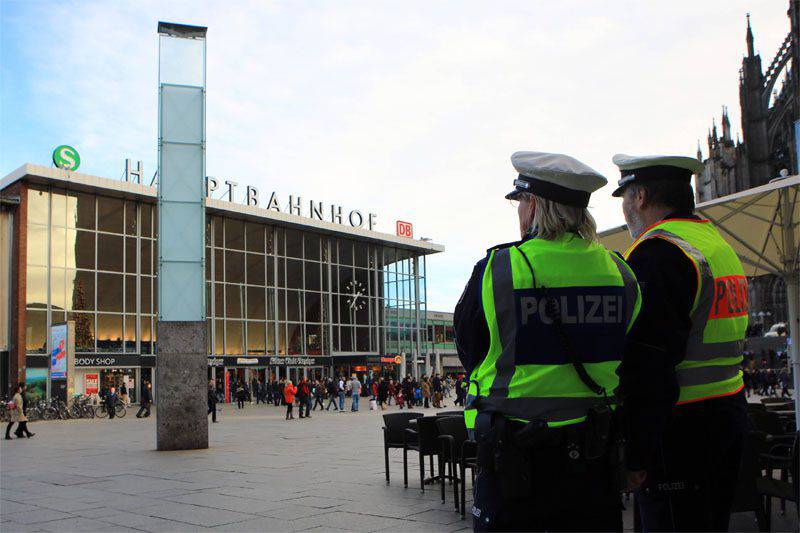 The injured Syrians and Pakistanis were taken to a hospital in Cologne. According to recent reports, their lives are out of danger. In this case, the city police said that all measures are being taken to arrest the attackers on migrants. The head of the Cologne police said that investigative actions were being carried out, thanks to which "it would be possible to find out whether the attacks were committed on the basis of xenophobia, or there was a different reason."
It should be recalled that on New Year's Eve migrants committed a series of attacks on German women. It is known about the robberies and rape of girls committed by persons, so to speak, of non-German nationality. In total, 90 women of various ages were attacked.
After these crimes, the citizens of Germany demanded that Angela Merkel take immediate measures that would stop the wave of lawlessness of migrants and put an end to the influx of new radicals under the guise of refugees in Germany. However, so far no effective measures have been taken by the German authorities, which has already spawned a wave of violence from right-wing radicals.
Leading German political scientists say that if the authorities fail to take control of the situation in the near future, then chaos and interethnic battles will become a new attribute of Germany.