The US Navy may transfer the aircraft carrier Ronald Reagan off the coast of Japan to South Korea in connection with another test of nuclear
weapons
in the DPRK, transmits
RIA News
message agency "Renhap."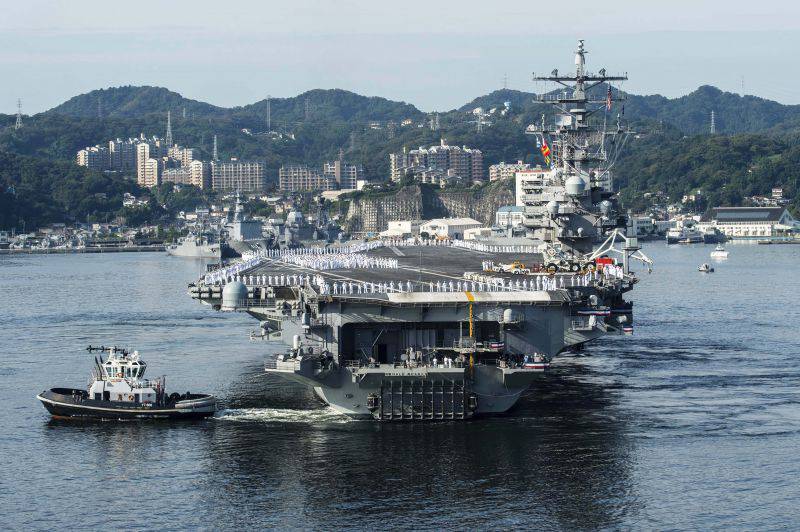 "Early next month, the US-South Korean Key Resolve command exercises were planned to be held in South Korea, and in March, the Toxuri-Foul Needle joint maneuvers, which are considered to be a rehearsal of the war against North Korea in Pyongyang," the agency reports.
According to Ronhap, "conducting a test of nuclear weapons in North Korea could be a reason to postpone military exercises in South Korea and Pyongyang will be sent a warning signal in the form of a direction to the shores of the Korean Peninsula aircraft carrier" Ronald Reagan ", which is based in the Japanese port Yokosuka.
The publication reminds that "Ronald Reagan" in October last year already participated in sea maneuvers in the Republic of Korea. At that time, about 5,4 thousand troops and about 80-ti combat aircraft were deployed on the aircraft carrier.