In 2016, the VKS RF will receive 3 regimental sets of C-400 SAMs,
RIA News
message of the Ministry of Defense.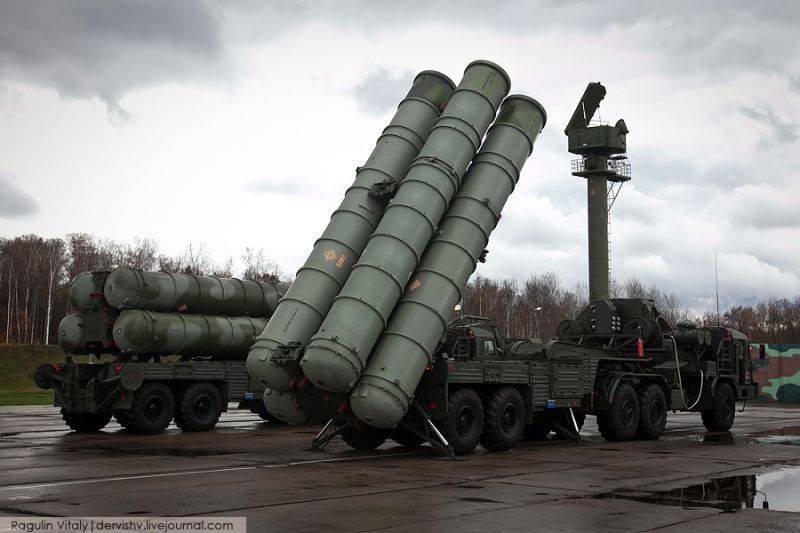 The press service of the department reminded that "in 2016, the regimental set of the C-400 air defense system Triumph had already entered into service with one of the anti-ballistic missile defense units of the Russian space forces stationed in the Moscow region".
"Three more regimental sets of C-400" Triumph "missiles in 2016 year will go into service with air defense units of military districts. In the future, the C-400 SAMs should form the basis of the VKS air defense missile regiments, "the release says.
It is also reported that 16 test launches of intercontinental missiles are scheduled for the current year.
"At 2016, the year is scheduled for 16 launches of intercontinental ballistic missiles, providing for flight tests of promising models of weapons, and monitoring the technical readiness of missile systems adopted for service. The number of test launches in the coming year should increase, "- said in a statement.
There will be about 100 tactical, command-staff and special exercises.
"The exercises will be conducted in a complex and tense situation, including with the involvement of interspecific interacting forces and means," the press service noted.
"In each period of 2016 training, the modes of combat duty on the highest alert levels of more than 40 rocket regiments and support and protection units will be tested. In addition, in the 2016, in the Strategic Missile Forces, the practice of sudden inspections of the state of alert will continue, "the agency said.