In the international organization Doctors Without Borders report a new fact of a blow to the hospital. This time, the Doctors Without Borders hospital in the north of Yemen was attacked from the air. As a result of the airstrike inflicted by the planes of the so-called Saudi coalition, at least 4 people died, ten more were injured of varying degrees of severity. This was reported by a representative of the organization Rachel Ayora, which refers
RIA News
.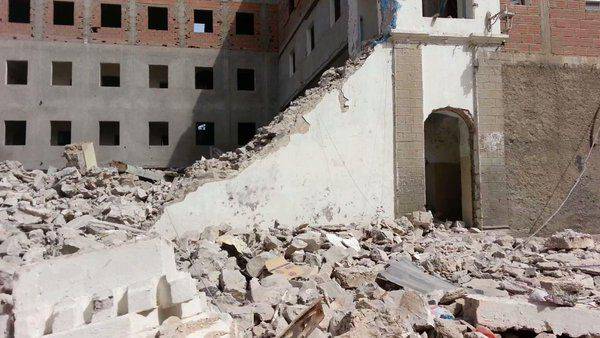 Rachel Ayora:
We strongly condemn the incident, which argues in favor of the fact that there are a number of attacks on key medical institutions, which can only cause concern. We also express our indignation at the fact that as a result of the incident, the population in extremely difficult conditions will be left without medical assistance for weeks.
As a result of the air strike, several buildings were destroyed in the territory of a medical institution where doctors from different countries of the world worked with the humanitarian mission. According to the latest data, there are no Russians among the dead.
It must be recalled that the hospital "Doctors without Borders" in Afghanistan had been bombed earlier. Then a blow to the clinic struck an American military aircraft. No measures have been taken to the crew of the aircraft so far, nor has there been a formal apology from Washington for the bloody "mistake".