Approved rates of export customs duties on Russian gas, which is supplied to the Ukrainian territory. When taking into account new rates, Kiev will be able to purchase Russian gas at the price of 212,23 dollars per thousand cubic meters. Ukrainian Prime Minister Arseniy Yatsenyuk responded to the price voiced by Russia. According to him, such a price "is too high."
Yatsenyuk during a ten-minute appeal to the citizens of the country said (published on Yatsenyuk's page
Facebook
):
We have stopped buying gas from the Russian Federation. 1 January they (Russia) billed us with the price of gas at 212 dollars per thousand cubic meters. We do not buy gas from Russia, since we buy gas from the European Union at a lower price than Russia offered us. In the European Union, the average cost of gas we buy is around 200 dollars. We have accumulated almost 13 billions of cubic meters of gas. This is 2,3 billion more than at the same time 2015 of the year. For the passage of the heating season of this volume is enough.
In addition, Yatsenyuk said that many Ukrainians ("every third") receive a subsidy for utilities. Statements of the Ukrainian Prime Minister commented on the citizens of the country.
Inna Beskova (Kiev):
Last year there was no heating in the week, on -20 street, in the apartment + 15. Conclusion: why heat, if you can take 85% cost for heating and do nothing. Handsome !!! Maybe you need to measure the temperature of the batteries? This is much more informative and fair. After all, the people are not as illiterate as Arseny Petrovich would like. And about subsidies. According to him, every third Ukrainian receives a subsidy, it follows from this that among my 100 friends, at least 30 should receive it. Believe me, my circle of acquaintances is from 50 to 80 years old, and not one of them receives a subsidy. ENOUGH TO LIE WITH YOURSELF AND PEOPLE.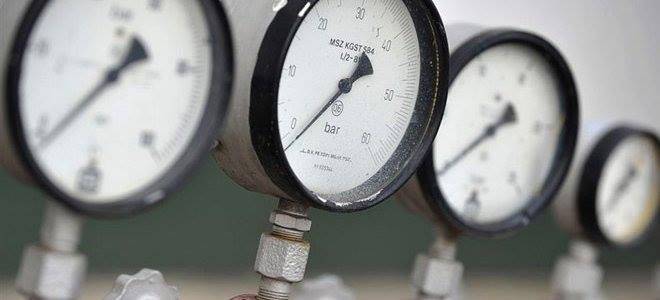 Anatoly Topilo:
These "reformers" set the gas consumption rate for the private sector 7 cubic meters. on 1 sq.m. heated area. I figured out what my gas consumption for 2012,13,14 years. And I got 4.88 m 3 on 1 m. And for 3 of the month 2015 at the temperature in the house + 18 I have 3,5 cubic meters per 1 sq.m. heated area. This shows that 50% of the money for the subsidies transferred to the regional gas (OLIGARCHAM) excess. So who did you do Communism, Mr. Yatsenyuk?