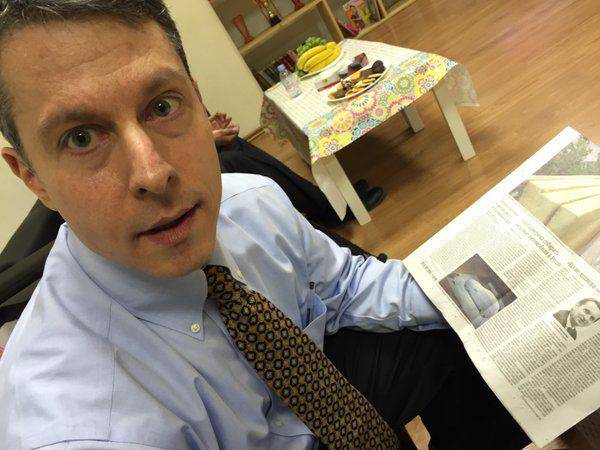 There is such a Russian site inosmi [foreign media], which translates propaganda Russophobic articles from the Western media into Russian and publishes them so that Russians can see with their own eyes how the Western media lie about them day after day. Recently, there have been several articles published based on survey data showing that anti-Western sentiments are growing in Russia and blaming Putin's propaganda for this.
It is rather strange: who needs propaganda, when the Russians themselves can read the Western media and see with their own eyes all the lies they tell about them and how they demonize Putin. There are several political talk shows on Russian television where Russians invite Western journalists or politicians; One of them often features a truly funny American journalist, Michael Bom, who mechanically repeats all Western propaganda, arguing with his Russian colleagues. A rather surreal spectacle is to see how he demonstrates the worst political stereotypes about Americans: arrogant, naive and ignorant. And here he stands and teaches the life of high-ranking Russian politicians, "explaining" to them the "genuine" Russian foreign policy and the "genuine" intentions hidden behind their steps, unlike all that they say. This man has a striking lack of irony. To look at it is as funny as it is sad and creepy.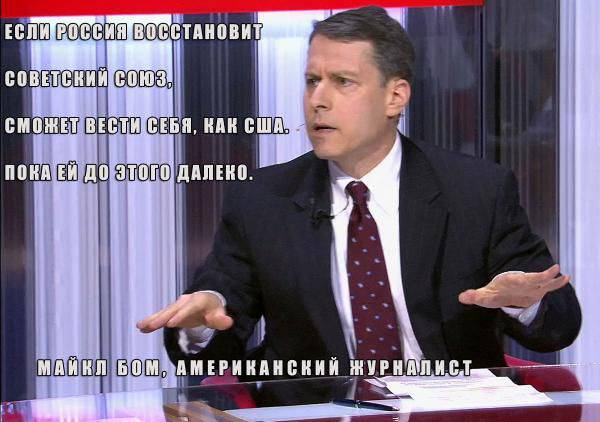 The above was helped by one woman who grew up in the Soviet Union and now lives in Washington. We discussed with her many times US foreign policy. And close agreed in the opinion that this policy is destructive and absurd.
Just as during the first Cold War, one of the main problems is that "exceptional Americans" can hardly believe that Russians have good intentions. By the way, I would like to remind the following lines written about George Kennan:
"In the winter of 1933, crossing Poland with the first American diplomatic mission to the Soviet Union, a young American diplomat named George Kennan was somewhat amazed to hear from the Soviet accompanying Foreign Minister Maxim Litvinov how he grew up in a nearby village, about books, which he read, and about his childhood dreams of becoming a librarian.

"We suddenly realized, at least myself, that these people with whom we are dealing are human beings, like us," wrote Cannon, "that they were born somewhere, that they had dreams in childhood, like us. For a brief moment, it seemed that we could break through and just understand these people. "
This still has not happened.
Kennan's unexpected epiphany brings Orwell to mind:
"We are now bogged down so deeply that the statement of the obvious is the first duty of every reasonable person."