Representatives of the CDU / CSU bloc in the German parliament did not rule out the introduction of economic sanctions against Poland in connection with the adoption there of amendments to the legislation on the media and the Constitutional Court, reports
RIA News
.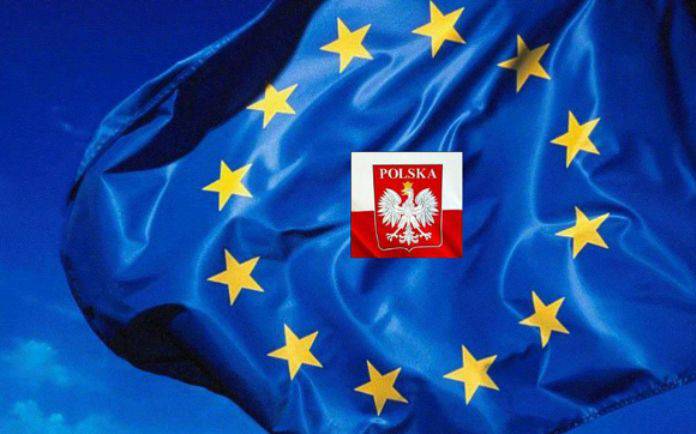 The head of the CDU / CSU faction in the Bundestag, Volker Cowder, in an interview with Der Spiegel magazine stated: "The EU countries must find courage for sanctions if violations of European values ​​are identified. The Polish government should know that in Europe one cannot violate certain fundamental values. "
The chairman of the same bloc in the European Parliament, Herbert Reul, supported his colleague: "Economic sanctions are necessary if political dialogue fails to produce results."
"On January 7, Polish President Andrzej Duda signed amendments to the media law, which imply the expiration of the term of office of the current board members and supervisory boards of the state-owned TVP and Polish Radio. The Minister of Finance of Poland is given the right to appoint a new leadership "before the introduction of a new state media organization," the publication explains.
At the end of last year, the Polish president also approved amendments to the law on the Constitutional Court. According to the new provisions, the Constitutional Court is deprived of the right to terminate the powers of judges, and can only make a corresponding request to the Sejm (lower house of parliament) "in especially glaring cases". In addition, the amendments expand the composition of the court from 9 to 15 people, and now "for approval of decisions requires two-thirds of the composition", and not a simple majority of votes, as it was before.
Both bills have caused controversy in Poland itself and in addition provoked criticism of the EU - Brussels saw in the amendments a violation of the principle of the rule of law. Two letters have been sent to Warsaw to explain. On Wednesday, the European Commission plans to hold a debate on this issue.