The case of the Hellfire missile delivery to Cuba instead of the United States, as well as many other similar blasts, indicate the ineffectiveness of the Pentagon's logistics service, writes columnist Bloomberg, national defense expert Tobin Harshaw. His article leads
RIA News
.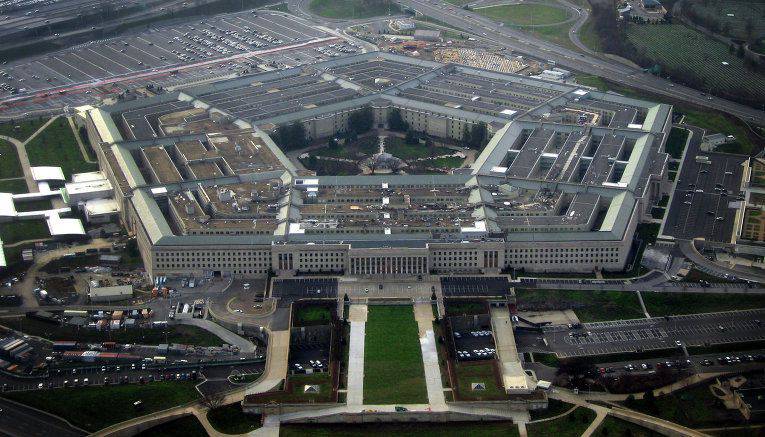 "No one has ever boasted about the effectiveness of the Pentagon, but even so, everyone who tried to protect the failures of logistics and the extravagance of the Ministry of Defense was terribly embarrassing," the expert notes.
"In September 2013, a military contractor" lost "several unmanned aerial vehicles in Afghanistan and on the way to the USA, costing 500 thousands of dollars each. After almost 250 days, they were accidentally discovered in Texas, "Harshaw writes.
Recently, it was reported that the Pentagon "cannot find cargo
weapons
worth 500 million dollars sent to Yemen. "
The author believes that "these cases can still be attributed to the confusion of the war in Afghanistan, Iraq and Yemen, but sending Hellfire to a country under US sanctions is an obvious signal of distortions in the Pentagon."
The expert cites other examples:
"Last year, the military laboratory in Utah dispatched anthrax disputes throughout the country and to several foreign countries by the FedEx postal service. A few months later, a similar scandal broke out due to samples of bubonic plague sent out by mistake.
In 2014, a private company that received a contract for 305 million dollars for the delivery of personal vehicles to military personnel returning to the United States from other countries was unable to find some of them in the system. The families of the military who filed a lawsuit against the company claimed that of the 27, thousands of 70% cars were missing or delayed. "
Now examples related to nuclear weapons:
"In 2007, the B-52 bomber flew over the territory of the United States for several hours, as it turned out, with six nuclear warheads installed. In a report that was later declassified, the Pentagon justified that the Air Force of the country could not follow the hundreds of components of the nuclear arsenal.
In the 2014 year, due to the lack of keys to install nuclear warheads on intercontinental ballistic missiles, the equipment of three American bases sent the keys to each other via FedEx courier company. "
In conclusion, the expert points to the fact that "none of the draft bills on the Pentagon's audit was adopted by the congress", and there is not much sense from the new accounting software.