Using phased-array radio-optical antenna arrays (ROFAR) on a ship will reduce the weight and size characteristics of radio-electronic equipment by 5-7,
RIA News
report of the adviser to the deputy general director of the Concern Radioelectronic Technologies, Vladimir Mikheev.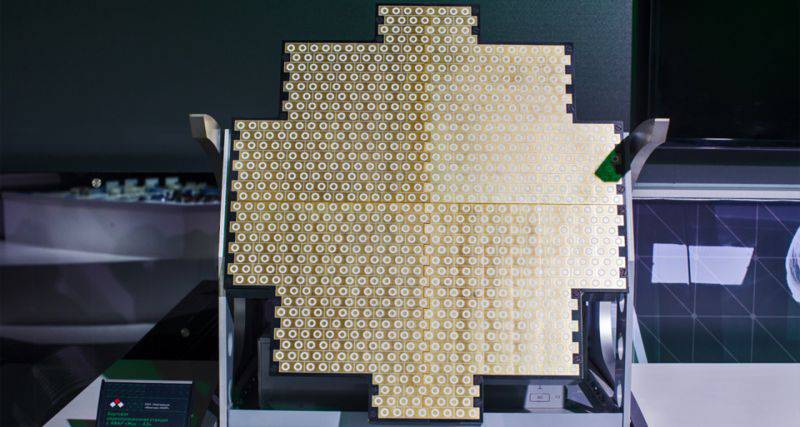 Radiophotonics instead of electronics
The representative of KRET noted that "radio-phased phased antenna arrays will significantly expand the capabilities of modern communications and radars — their resolution will increase tenfold."
"The carriers of this technology will necessarily be naval platforms, in particular, ship radar stations. Modern warships are literally hung with various locators and antennas, each of which operates in its own range. One locator with ROFAR technology due to its broadband can replace them all. We have an integrated assessment - we plan to reduce the weight and size characteristics of the equipment by 5-7 times ",
told Mikheev.
In the future, ROFAR technology can be used on submarines.
"It is possible that we will be able to look under the water, for hydroacoustics, for use on submarines, this technology is also being considered," said the adviser.