This year, the US Navy will face a significant shortage of aircraft carriers in the Middle East and Asia-Pacific, according to The National Interest magazine.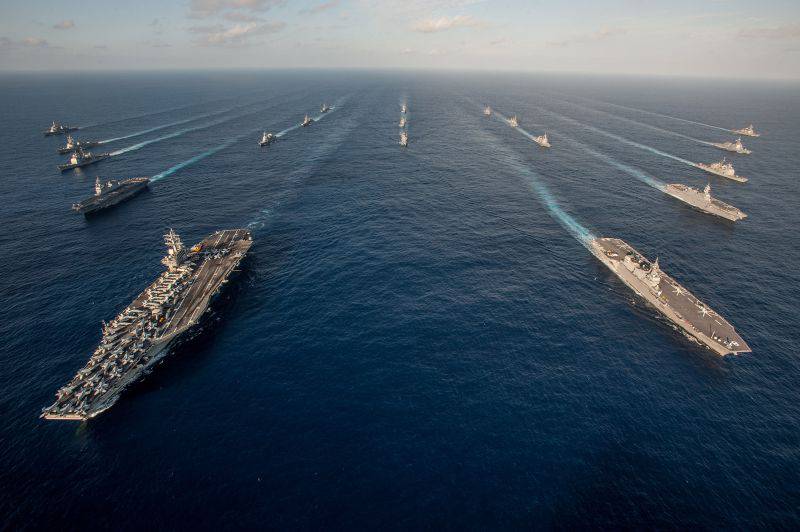 "The absence of the required number of ships will primarily affect the US military campaign in Syria against the militants of the Islamic State, as well as the operation of the US Navy in the South China Sea," the article cites.
RIA News
.
Now the Pentagon has 10 aircraft carriers, although according to American law, the Navy must have 11 such ships. The fact is that "in 2013, Congress approved the request of the military leadership for the disarmament of the aircraft carrier Enterprise (USS Enterprise, CVN-65), which served
the fleet
more than 50 years, "explains the publication.
"Enterprise" was donated to the ship "Gerald R.Ford" (USS Gerald R.Ford, CVN-78), which was initially commissioned for 2016 year, but the gap between the removal of the previous model and the delivery was new than planned, "adds the magazine.
According to Brian Clarke, an analyst at the Center for Strategic and Budgetary Assessment, "it was expected that the period when the fleet would have ten aircraft carriers would last fourteen months, but now the gap has increased to eight years due to additional tests of the impact resistance of the vessel made during the preparatory period."
The article notes that "the critical moment is that the US Navy now has too few aircraft carriers to fulfill its global obligations."
"It is obvious that reducing the carrier fleet from sixteen to less than twelve after the Cold War was a mistake. The American fleet needs at least sixteen aircraft carriers, "concludes the publication.