A week ago, patriotic citizens from the city of Segou in southern Mali made a petition in which the government is invited to seek help from the Russian president to intervene in the protracted conflict and help bring peace back to the country, reports
Look
with reference to Actusen.com.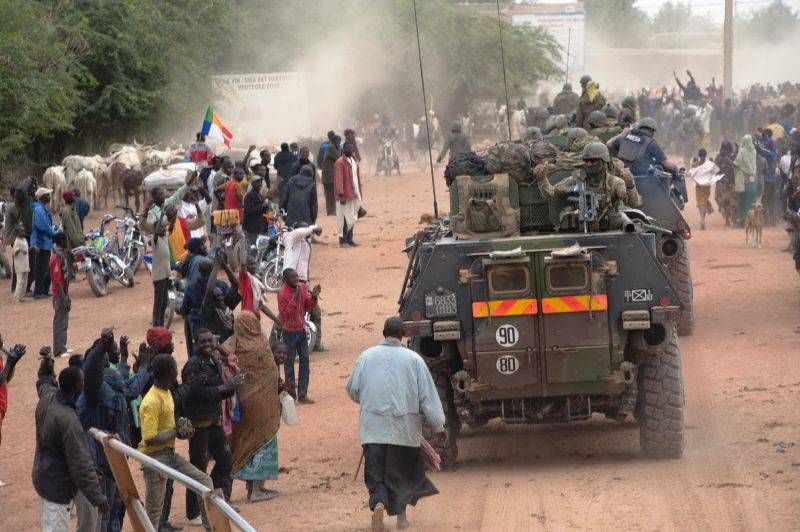 Now a special commission has been created in Mali, which will try to collect millions of signatures in support of the 8 petition.
"Russia must save Mali," say citizens of an African country. "The authorities do not control the situation and cannot overcome the growing uncertainty." Therefore, according to patriots, "Putin should intervene in the Mali crisis".
"Despite the presence in the country of the United Nations Stabilization Mission in Mali (MINUSMA), the conduct of the French anti-terrorist operation Barkhan and the operation of the Algiers Agreement concluded between the Mali government and the Tuareg rebels, the situation in the country is still unstable," the newspaper writes. .
The northern part of Mali is controlled by the separatists. There are UN peacekeepers in the country, which include 11 thousand troops and 1,5 thousand police officers. In addition, there is based 4-thousandth contingent of the French army.
"The crisis in Mali was a consequence of the overthrow of Muammar Gaddafi's regime in Libya in 2011 in the year when refugees from Tuareg tribes poured into Malian territory. Having occupied the northern part of Mali, they proclaimed an independent state Azawad there. Later, the Tuareg were driven out of extremists from the territories under their control, "the newspaper" Vzglyad "reminds.