About 80 thousand Russian troops in 2015 g were provided with 2 generation combat equipment "Warrior", reports
RIA News
Post commander ground troops Oleg Salyukov.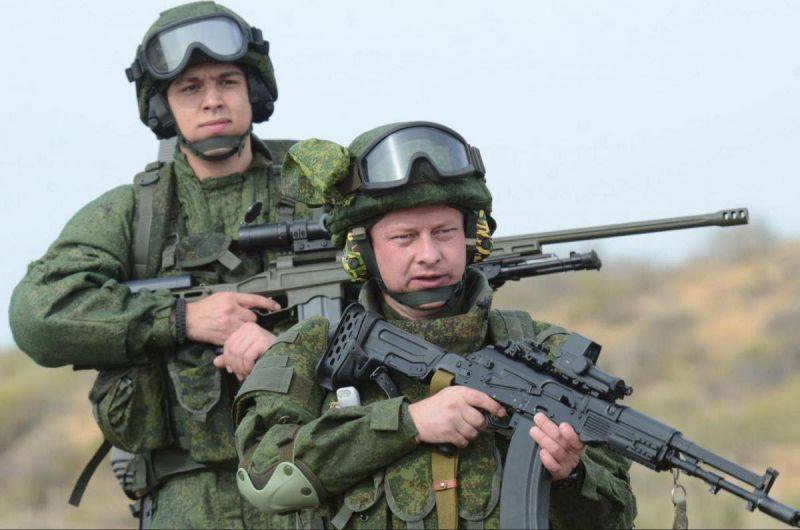 "Started serial supply (" Warrior ") to the troops. In 2015, about 80 thousands of servicemen were provided with combat equipment, "said Salyukov.
The colonel-general recalled that "the work on the creation of the" Warrior "kit was completed in March."
According to him, the specialists "started work on the creation of third-generation equipment, which will surpass foreign analogues, taking into account the forecast of their development before 2025 of the year."
"Improvement of combat equipment is carried out to improve the effectiveness of combat operations, reduce losses and increase survival by increasing the level and area of ​​body armor, using a medical monitoring system. The mobility of a fighter should be increased by using exoskeletons and reducing the mass of the wearable equipment to 20 a kilogram, "said Salyukov.
"All these areas of development of combat equipment require the creation of a new elemental base, the development of new technologies in the production of materials with a number of useful properties, and comprehensive testing," he added.
Help Agency:
"The" Warrior "- the second generation combat equipment of the Russian Armed Forces today, combines modern small arms, effective protection elements, reconnaissance and communications equipment, only five different subsystems. TsNIITOCHMASH, the leading organization in the field of portable weapons and military equipment, is currently conducting research work on third-generation equipment. "