Ankara concluded an agreement with Doha on the establishment of a Turkish military base in Qatar. In the Persian Gulf this became known in December 2015 g, the blog reports
bmpd
with reference to the French resource Intelligence online.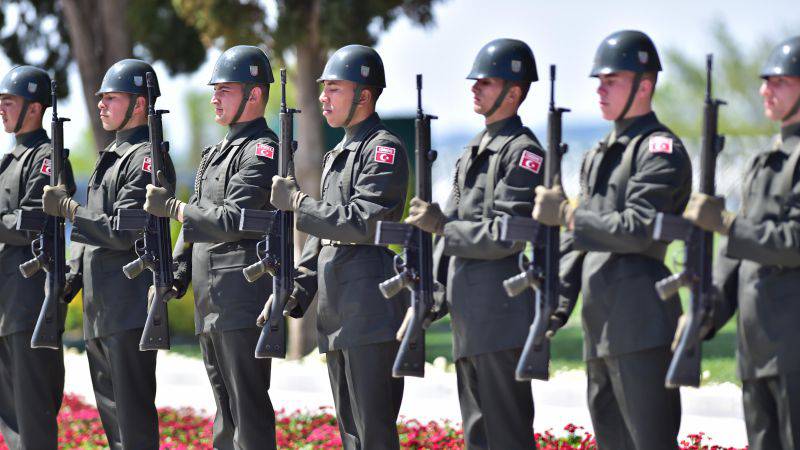 In addition to the Qatari authorities, Saudi King Salman Ibn Abdelaziz knew about the plans to establish a base. In June, 2015 consulted him on this issue with the emir of Qatar, Al-Thani. The project was approved by Salman, "who saw in it another obstacle to Tehran's ambitions in the region, and pushed Doha to implement this idea," the newspaper writes.
"Unlike Saudi Arabia, the UAE reacted negatively to this project, as it clearly shows the traces of the Muslim Brotherhood axis, which are allies of Qatar and inspire the actions of Turkish President Erdogan in the region. Their legitimization began during the summit in Mecca, which was marked by a rapprochement between Saudi Arabia and the "brotherhood", the resource notes.
According to the results of the two December visits to Doha of the head of the Turkish intelligence Hakan Fidan, "the secret agreement from 2014 of the year to protect Qatar in the event of external aggression was finally approved." 3 Thousands of Turkish military will be deployed in Qatar, in addition, the special services of the states will continue to strengthen cooperation.
According to the resource, "this agreement turned out to be very useful for the Turkish economy, which is under pressure from Russian sanctions imposed as a result of the destruction of the Russian Su-24 bomber: Ankara managed to get a promise from Doha to partially compensate for its losses from stopping Russian tourism, estimated at 3 billion dollars, and also to ensure deliveries to the country of Qatari gas in the event of a cessation of supplies from Russia. "
In addition, the newspaper notes, "the construction of the base will be absolutely painless for Turkey, since Qatar assumes all expenses."