The victims of the explosion in the training camp of the police academy, located in the north-west of Libya in the city of Zliten, were about 70-ti people, more than 100 people were injured, reports
TASS
message channel "Al Arabiya."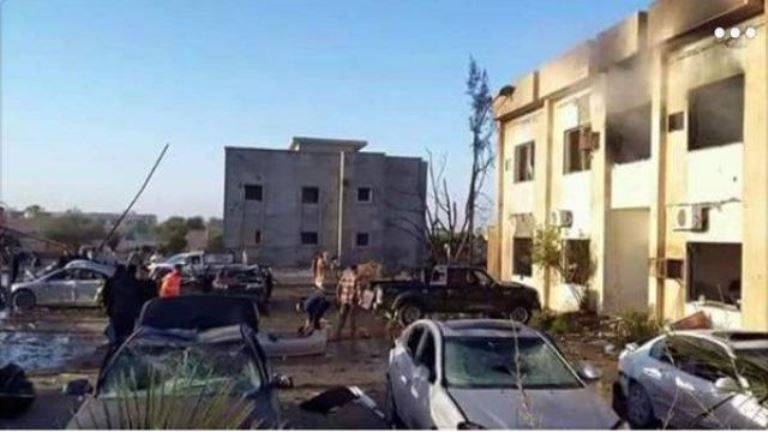 According to the channel, "a truck filled with explosives blew up at the gates of the complex" at a time when "several hundred cadets were building on the parade ground".
"There are civilians among the victims," notes Al-Arabia.
The city declared a state of emergency, closed schools.
According to the agency "Sputnik", "the responsibility for the explosion of the truck in the training camp took the Terrorist group" Islamic State "(DAISH)."
According to eyewitnesses, "after an explosion over the camp, pillars of black smoke rose."
Earlier, the channel Al-Hadass reported the death of 46 people. The exact number of victims is still unknown.