The American concern Lockheed Martin does not doubt the success and even received a contract to upgrade its offspring - the F-35 fighter. However, this aircraft was in the rating of the most unsuccessful fighters, compiled by the publication The National Interest, the channel said in a report
RT
.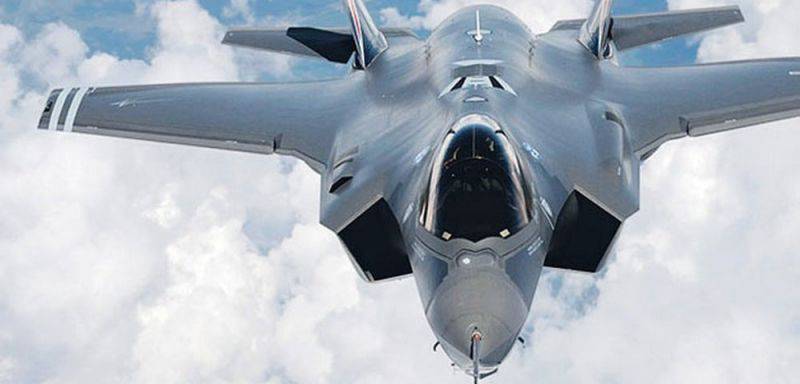 "It turns out that the F-35 fighter, which is causing many complaints, is cost-effective and, quote, leading
aviation
complex. So, at least, says its manufacturer - the company Lockheed Martin. The company even won a contract of the United States Missile Defense Agency for a total of over $ 500 million for the modification of the fighter, "the television report said.
Nevertheless, the pilots "are already complaining about numerous problems and claim the need for improvements, and this despite the fact that billions of dollars have already been spent on the production of the fighter."
"The Government of Norway on its official Instagram page at the end of 2015 published a photo of cookies in the form of F-35. However, many did not like it, they called it offensive and even vulgar. Norway is one of the many countries that purchased the scandalous fighter, as well as, for example, Israel, Japan, Australia and Turkey, "says the journalist RT.
Now the complete set of the fighter is planned to be supplemented with a special helmet for the pilot - "the most expensive and perfect." Also positioned and the machine itself.
"The high accuracy and instantaneous image transfer of the helmet display of the F-35 pilot allows it to serve as an augmented reality system," according to the presentation video.
However, the tests revealed another problem: the helmet was too heavy, and pilots could get neck injuries when ejecting.
The channel asked to comment on the situation of the aeronautical engineer Pierre Spray, who participated in the development of the F-16 fighter.
"The F-35 fighter was conceived and developed based on fundamental misconceptions. It is impossible to create a multi-purpose aircraft that would be truly effective in a combat situation. If you make compromises so that the plane can perform three, four or five different tasks, then you have to lose certain characteristics. All multi-purpose aircraft were very expensive, but in combat they were completely untenable. To justify this, we were told that we could not afford three different aircraft designed to perform specific tasks. For example, one for close air combat, one for strikes against targets deep in enemy territory and one for direct support of troops. However, the truth is just the opposite. "
said an engineer who is a defense expert.
In his opinion, America "cannot afford a multi-purpose aircraft, since it costs much more than three specialized aircraft that do well with their tasks."