The Libyan leader Muammar Gaddafi at one time warned former British Prime Minister Tony Blair about the dangers of Islamist extremism for Europe. This became known from the transcript of telephone conversations of two politicians, which were published by the Foreign Affairs Committee of the British Parliament, the newspaper Telegraph.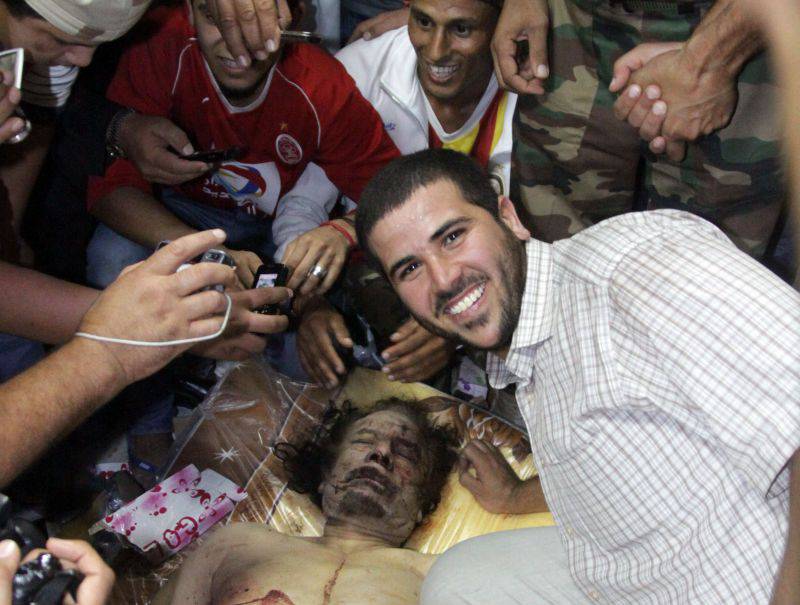 Gaddafi told Blair 25 on February that Libya was already in turmoil, and that he was trying to protect the people from al-Qaida. "We are not attacking them, they are attacking us. I want to tell you the truth. This situation is not so confusing, everything is simple: dormant cells of Al-Qaeda organization appeared in North Africa. Sleeping cells in Libya are similar to those that were in America on the eve of September 11 ", - quotes
RIA News
Libyan leader.
"They [jihadists] got hold of
weapon
and terrify people. People cannot leave their homes. But the real picture is not provided, there are no foreign correspondents. We asked all world reporters to come and see the truth. These are armed gangs. It is impossible to agree with them, "he added.
"They want to control the Mediterranean and then attack Europe," Gaddafi warned.
"Three weeks after this conversation, a coalition of Western countries, including Britain, began to inflict air strikes on Libya, which led to the overthrow of Muammar Gaddafi," the newspaper reminds.
At the same time, the Telegraph notes that Tony Blair "twice called Gaddafi, trying to persuade him to leave Libya."
"Gaddafi's warnings seem confirmed," the article says. "After its overthrow, Libya collapsed and is still engulfed in civil war." Many territories are controlled by Islamist extremists associated with the Islamic State grouping. The terrorists, sent by the IG to France, committed terrorist attacks in Paris in November. "
The head of the parliamentary committee, Crispin Blunt, said that as part of the investigation of the Libyan events, the "prophetic warning of Gaddafi" will also be considered. According to him, "the evidence currently available suggests that Western politicians were less perceptive than Gaddafi regarding the risks of intervention for both the Libyan people and the interests of the West."