Turkey, having already lost a significant part of its influence in the Middle East, has now come close to losing influence in Central Asia, leading
RIA News
article by Al-Monitor browser Zulfikar Dogan.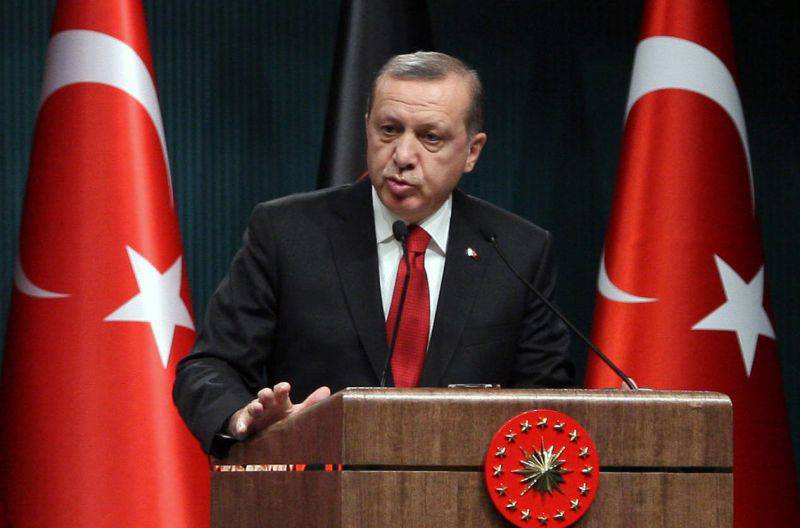 "Turkey, which has lost its economic, political and diplomatic influence in the Middle East due to the deterioration of relations with Syria, Iraq, Libya, Egypt and Israel, is now on the verge of losing Central Asia because of the crisis in Ankara's relations with Russia after the events in Syria, "writes the browser.
Dogan notes that "some CIS countries that have close ties with Turkey after the collapse of the USSR are now distancing themselves from it." At the December summit, they condemned Ankara and called on her to apologize to the Russian Federation.
"The support given to Russia by the Turkic republics of Central Asia, which received loans and financial assistance in the amount of billions of dollars from Turkey, as well as Atambayev's call to apologize to Moscow shocked Turkey, disappointed Erdogan and the Justice and Development Party government," the author writes.
According to him, "Russian sanctions have put at risk the export of Turkish goods to Central Asia, and the route through the Caspian Sea and Azerbaijan cannot fully ensure it."
"Due to the fall in oil prices and the resumption of the Nagorno-Karabakh conflict, Azerbaijan is not the most reliable partner. Turkey fears new
weapon
Russia in the Caspian Sea, "said Dogan.
According to him, "because of the military agreement signed by Russia and Armenia in December, the normalization of Russian-Georgian relations and the conflict in Nagorno-Karabakh, Turkey is losing access to the Caucasus."
Moreover, "the Eurasian Economic Union refused to sign an agreement on a free trade zone with Turkey, preferring negotiations with Iran," the author points out.
All these steps "lead to the isolation of Ankara in Central Asia," concludes Dogan.