Aviation
led by the Saudi Arab coalition on Wednesday struck the capital of Yemen, using cluster munitions, reports
RIA News
message to the Human Rights Watch organization.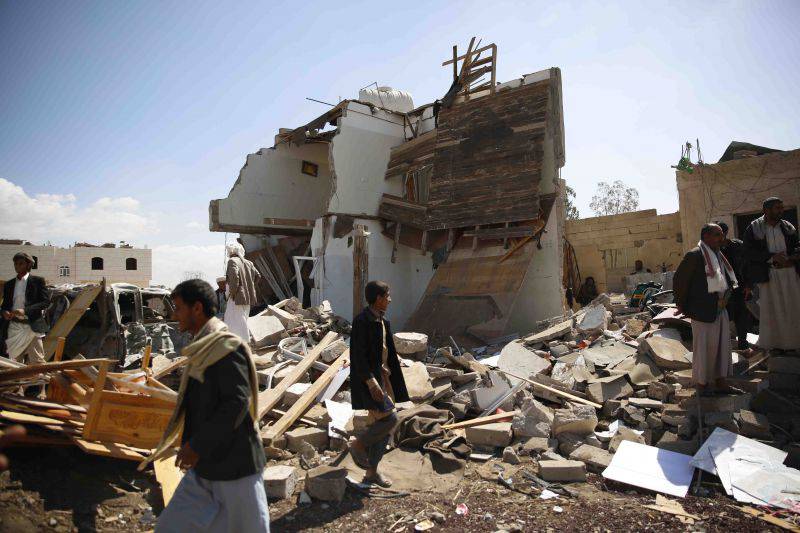 "Coalition forces led by Saudi Arabia yesterday morning (Wednesday) dropped cluster bombs on residential areas of the Yemeni capital of Sana'a. At the moment, it is not clear whether civilians have suffered as a result of attacks, but deliberate and reckless use of cluster munitions in populated areas amounts to a war crime ",
Human rights activists reported.
In addition, an air strike was inflicted on the Iranian embassy located in Sana'a; there are casualties.
In a statement, the Iranian Foreign Ministry, which cites Reuters, in particular, states: "Saudi Arabia is liable for damage caused to the embassy building and for injuries sustained by some employees."