Algerian resource "Menadefense" posted information on the conclusion of a contract between Algeria and Russia for the supply of Su-32 bombers (export version of Su-34), the blog reports
bmpd
.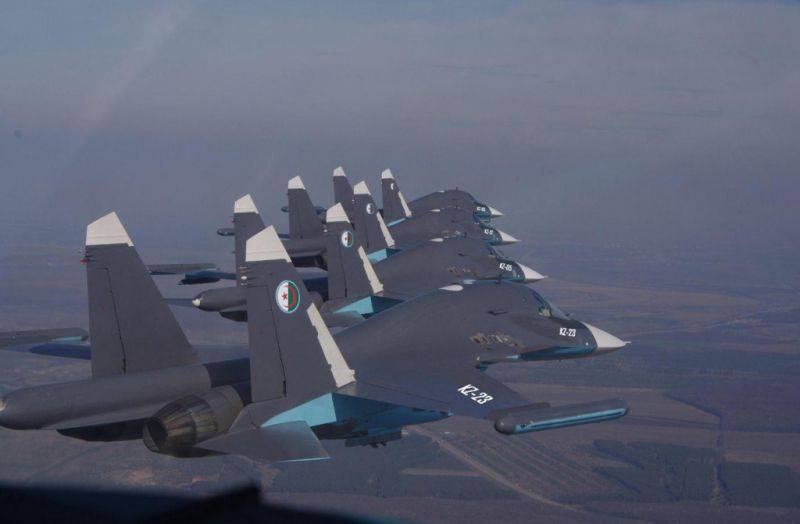 The alleged type of Su-32 bombers of the Algerian Air Force.
If the information is true, the Algerian Air Force will be the first foreign operators of this type of aircraft.
According to the resource, "Algeria ordered 12 aircraft Su-32." It is noted that negotiations on the purchase of aircraft last from 2011. Then the Algerian negotiators "became hostages of the clan war in the country's leadership."
"In the end, the war in Syria and the financial crisis put an end to disputes and united supporters of different points of view. They all share the view that the Algerian Air Force needs a return to the modernization plan from 2010 of the year, which provides for the number of fleet in 300 aircraft, as well as standardization of the aircraft fleet, including by manufacturer, "Menadefense" writes.
According to the information, the Algerian military also show interest in "reconnaissance and EW aircraft modifications." Total allegedly ordered 40 machines, and the contract for 12 bombers is only the "first signs". The amount of the first contract, according to the resource, was $ 500 million.