Erdogan's regime, whose security forces violate the rights of civilians, cannot become a partner of the West, writes the German Die Welt.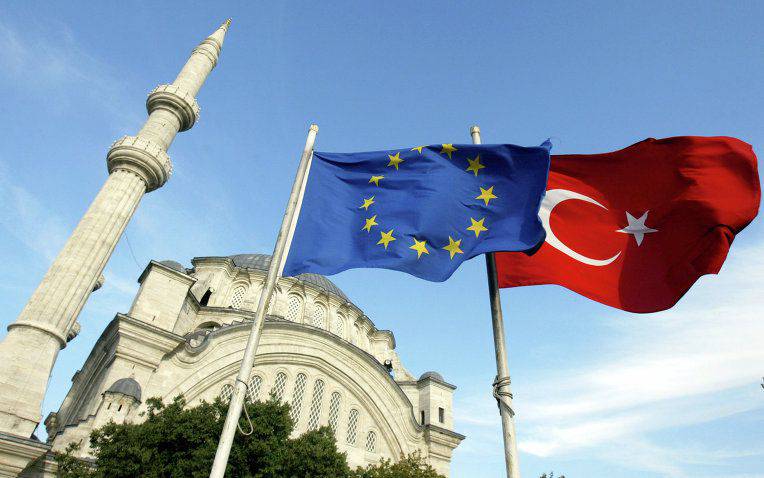 The newspaper calls the erroneous decision of the EU, in particular Germany, "to ask Erdogan to establish control on the Syrian-Turkish border in order to limit the flow of refugees to European countries." Now the migrants arriving from Syria, the Turkish authorities "are placed in special detention centers, thus violating the European Convention on Human Rights, but the EU closes its eyes to this, fearing even more migrants."
"In Europe, they are already ready to give Erdogan freedom of action in his country: do what you want, the main thing is to keep refugees away from us," the publication quotes
RIA News
.
According to the authors, "this position of the EU is short-sighted, as Erdogan uses the humility of Europe and continues the war against his own people."
In addition, the newspaper writes, "the unceremonious actions of the Turkish police, which arrest innocent people, will soon force people to leave the cities and seek salvation in Europe, which could lead to a major new wave of refugees."
Help RIA "
News
":
"The Turkish authorities have declared a curfew in a number of Kurdish-populated regions in the south-east of the country, particularly in the Sur region of Diyarbakır, Cizre and Silopi in Sirnak province, as well as in Nusaybin and Dargechit in Mardin province, where street clashes between security forces and militants prohibited in Turkey continue Kurdistan Workers Party (PKK). The operation involves about 10 thousands of military and police. According to the Turkish General Staff, over 10 days of operation, more than 210 Kurdish militants were destroyed. In December, two children were killed in clashes between Turkish security forces and PKK members in the city of Cizre. "