US Navy Commander John Richardson has published a plan of large-scale events that should help the American
the fleet
maintain superiority in the oceans, reports
RIA News
.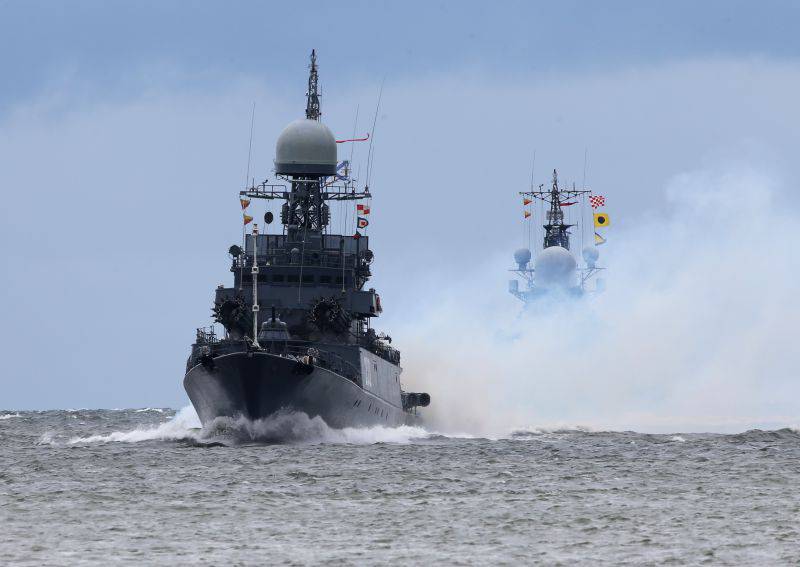 The document, titled "Naval Excellence Project," notes that over the past 25 years, America has for the first time been faced with rivalry from large states.
"Russia and China have improved their military capabilities, allowing them to act as world powers. Their goals are supported by a growing arsenal of high-level weapons, many of which are focused on our vulnerabilities, "writes the admiral.
"They continue to develop and deliver to the troops
weapon
on the basis of information technologies, both kinetic and non-kinetic, with an increased range, accuracy and destructive power, "he points out.
"The Russian Navy operates regularly, including in those regions of the world where it has not been visible for almost two decades," Richardson notes. "The Chinese fleet is also expanding its presence around the world."
In order to maintain superiority, the commander-in-chief proposed to act in the 4 directions.
First, to continue "strengthening US naval power, including the modernization of strategic submarines, the development of means of information warfare, and the creation of new weapon systems."
Secondly, "to achieve high rates of education at all levels".
Thirdly, "pay special attention to the motivation of the staff".
Fourth, "strengthen cooperation with partners of the US Navy."
He further stressed that "the US Navy will remain the best navy in the world only if they fight every minute for their superiority."
"Our rivals have focused on taking the lead, but we must accelerate the pace and prevent them. The advantage is minimal, but it is decisive, "Richardson concluded.