In Sana'a, the planes of the Arab coalition, led by the Saudis, bombed the only center for the care of the blind in Yemen, reports
Look
with reference to the channel RT.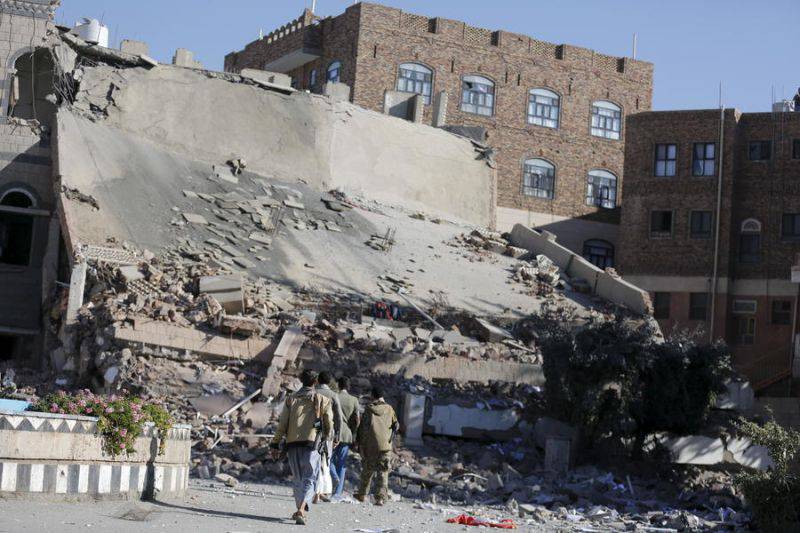 After drawing air strikes over the center, Muhammad Dailami declared that the Saudis and their allies "have no idea about the rules of warfare."
"What did these blind children do to be targeted by air strikes?" Where are the NGOs? Where is the UN? "He protested.
According to Daily, "this center was unique in Yemen."
It is reported that "about three people were killed." Official data on the victims yet.
"They use cluster bombs, they use the entire arsenal that is available to them. Army targets are much smaller than civil. All roads in Yemen, hospitals, and schools were hit. There is nothing that would not be bombed. And most recently, they attacked a Coca-Cola factory, a dairy farm, and two industrial facilities. And this is just the last few days ",
political analyst Hasan al-Khaifi told the channel.
"These people (bombers) do not spare anyone. But is it possible to expect from a country that executes a 47 man in one day, so that she is a defender of human rights? So that she would have compassion over the blind, over the wounded, over women? It is inconceivable that they did! How can the world be silent and watch how Yemen literally erases the world from Saudi and American
weapons
? ", - he said.